Dell: Stimulating business growth with small and wide data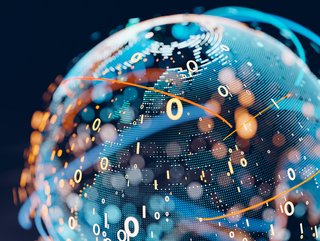 Dell Technologies' CTO, Arash Ghazanfari on data, business success and the transition from big data analytics to small and wide data analytics in business
Data has become a unique asset in a class of its own. For businesses many see data as 'the new oil', acting as an economic driver and source of wealth creation.
The companies that utilise big data and incorporate it into their value creation strategy generate sustainable competitive differentiation.
"Every business needs to understand the dynamics of the markets it operates in and by which it is affected. It needs to know and connect with its customers and fully appreciate the competitive landscape," says Arash Ghazanfari, CTO at Dell Technologies.
"In other words, every business needs to capture actionable insights, predict how the market dynamics could impact its viability and identify opportunities for efficiency and growth. At a minimum, every business ought to be able to respond to unexpected challenges by picking up on trends and other indicators as early as possible and preferably ahead of its competition. Effective data utilisation is at the heart of it all," he adds.
Big data play a key role in business success and the global big data and business analytics market size was valued at US$198.08bn in 2020, and is projected to reach US$684.12bn by 2030.
To gain the full benefits of big data, Ghazanfari notes: "Developing a sustainable big data capability is critical to understanding patterns, trends and insights to formulate an objective view of the business landscape. Data is unlike any other commodity as it has a limitless supply. Innovative technologies such as 5G and the empowered edge are being added to more traditional data sources, and data volume, variety, and velocity are increasing exponentially. Thus, a sustainable approach to big data and data management will be crucial to future business success."
Dell: supporting companies with big, small and wide data strategies
However, technologists have identified the shift from big data to small and wide data as a key trend for 2022.
"Small data is more informative, accessible, and actionable. It is usually designed for human consumption (as opposed to machine), and it has an easy-to-understand visual form factor. In other words, small data can represent various aspects of large data sets found in big data," says Ghazanfari.
"The notion of wide data is about generating more valuable insights by exploring the intersection of various data sources, for instance, by combining small data with big data and logically unifying data from disparate sources. By combining our data sets, overcoming barriers, and transcending data silos, we can derive more valuable answers from our data and address a much more comprehensive range of issues and use cases."
"Small and wide data can be highly contextual and actionable. Small and wide data is key to building a 360-degree view around the customer to deliver hyper-personalised services and a transformed experience," he continues.
Despite this trend, big, small and wide data can be complementary to eachother and to support the need for all three. Businesses will gain insights at the edge by leveraging small and wide data frameworks and only capture what is relevant centrally to understand the megatrends and the macro forces affecting their operating environments. But, big data is also key as it enables companies to gain insights into macro-trends.
Ghazanfari explains how Dell Technologies can help: "At Dell Technologies, we have been able to service the needs of our customers and maintain the resiliency of our supply chain through an effective balance of Big Data, Small Data and Wide Data strategies."