Big data and analytics to reach $684.12 billion by 2030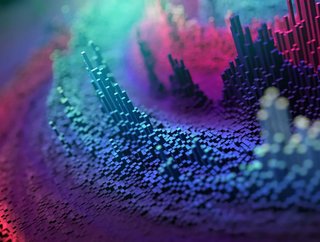 The global big data and business analytics market size was valued at $198.08 billion in 2020
New research by Valuate Reports indicates a CAGR increase of 13.5% from 2021 to 2030. Two big drivers of this growth are the massive amounts of data generated by online and offline trading and the rise of cloud adoption among SMEs.
What is Big Data and why is it so crucial?
Big data, or specifically produced from that data, forms the backbone of enterprise decision making abilities; helping them to manage, process, and streamline large datasets in real time. There is a strong benefit to marketing efforts too, as the organisations can target their customer's preferences better and therefore, improve conversion during a campaign.
What is CAGR?
According to Investopedia, Compound annual growth rate (or CAGR) is the rate of return (RoR) that would be required for an investment to grow from its beginning balance to its ending balance, assuming the profits were reinvested at the end of each period of the investment's life span.
Who was surveyed?
As you may expect, some of the largest software providers in the world. 
IBM Corporation
ORACLE Corporation
Microsoft Corporation
SAP SE
Fair Isaac Corporation
SAS Institute Inc
TIBCO Software Inc
Teradata Corporation
Amazon Web Services
Hewlett-Packard Enterprise Development LP
What was the most lucrative segment?
It could only be Banking, financial services and insurance (BFSI).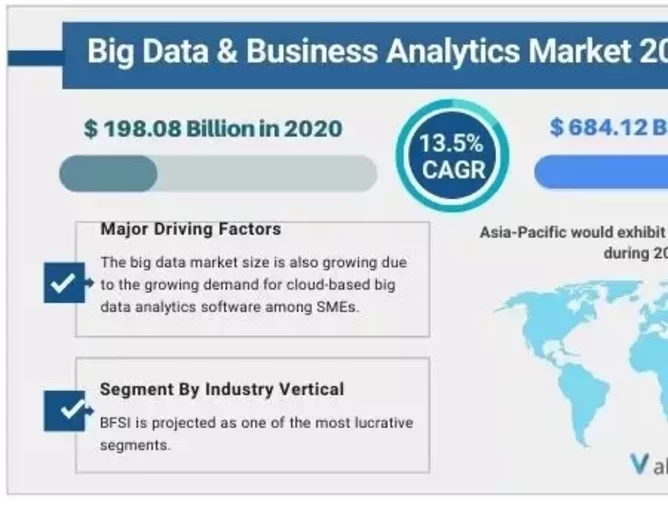 What are some other key takeaways?
In the extensive report, the overriding factor is how information assets are used to build the customer relationship, improve business outcomes and operational efficiency. It's noted, according to Valuates, that "it has become more challenging to keep up with the changing demands and expectations of growing big data analytics users. Conversely, emerging trends in big data analytics such as social media analytics and text analytics are anticipated to create numerous opportunities for the market."
Social media continues to outperform traditional modes of advertising, largely due to the ease of accessibility, growth in the amount of apps on the market, the sheer volume of mobile phones and tablets in households and the increasing adoption of 5G.