Top 10 companies driving forward AI in North America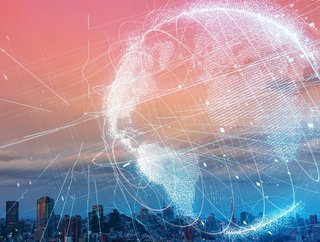 As AI Magazine takes a look at innovative and pioneering AI companies across the globe, next on the list are the top companies in North America
Artificial intelligence (AI) enabled solutions are becoming increasingly popular as businesses digitally transform. The number of businesses using AI services grew by 270% from 2015 to 2019 and this is still rising as we continue into 2022. In 2022, the AI services market is forecast to grow to US$62.5bn from US$19.4bn in 2020.
To look at the different ways AI software and services are being developed to support businesses across the globe, AI Magazine is taking a look at the different innovative and pioneering companies utilising disruptive technology to offer AI services to their customers. Here, we take a look at the top companies in North America.
10 - Cloudera
Cloudera, a hybrid cloud data company, supplies a cloud platform for analytics and machine learning built by people from leading companies like Google, Yahoo!, Facebook and Oracle. The technology gives companies a comprehensive view of their data in one place, providing clearer insights and better protection. Cloudera's data services are modular practitioner-focused analytic capabilities, providing a consistent experience in any cloud. They can be standalone offerings or integrated into solutions that deliver a seamless data lifecycle experience.
9 - DataRobot
Boston, Massachusetts-based tech unicorn DataRobot operates an enterprise AI platform to provide businesses access to machine learning. The platform features automation capabilities across the building, deployment and management stages of creating machine learning models. The company also offers AI implementation, training and support services to businesses.
According to the company, more than 2 billion machine learning models have been built using its platform, with customers including the likes of Accenture, Deloitte, Panasonic and Manchester City Football Club.
8 - Dataiku
Dataiku is the platform for Everyday AI that allows companies to leverage one central solution to design, deploy, govern, and manage AI and analytics applications. The company has a global team of over 1000 people to bring the vast potential of AI to over 450 companies worldwide. In August, Dataiku raised US$400mn at a US$4.6bn valuation to enable Everyday AI in the enterprise.
Companies worldwide use Dataiku to handle increasingly complex use cases to find increasing value in their data and strengthen relationships with strategic global partners by driving technical enablement, product adoption, and AI maturity.
7 - H2O.ai
Founded in 2011, H2O.ai has grown to become one of the leading artificial intelligence (AI) cloud companies and is now recognised as a global visionary and thought leader in automated machine learning (autoML), time series forecasting and responsible AI.
The world's leading data scientists and engineers come to work at H2O.ai to deliver on its vision of making AI accessible to any business, government entity, non-profit or academic institution in the world. Launched in 2021, the H2O AI Cloud offers customers a single, unified platform architected from the ground up to support our core mission of democratising AI.
6 - Automation Anywhere
As a dominant vendor in the robotic process automation market, Automation Anywhere continually innovate with AI to support customers who are looking to adopt more automation technology to help office employees do mundane, repetitive tasks much more efficiently.
The company's Automation 360 platform is the only cloud-native intelligent automation platform, enabling companies to transcend front- and back-office silos and systems, both SaaS and legacy.
5 - C3.ai
C3.ai is the world's leading provider of Enterprise AI. Founded in 2009, the company aim to support and accelerate digital transformation with its proven C3 AI Suite, an end-to-end platform for developing, deploying and operating large-scale AI applications.
The C3 AI Suite provides comprehensive services to build enterprise-scale AI applications more efficiently and cost-effectively than alternative approaches. It also supports the value chain in any industry with prebuilt, configurable, high-value AI applications for reliability, fraud detection, sensor network health, supply network optimisation, energy management, anti-money laundering, and customer engagement.
4 - OpenAI
OpenAI was founded with the goal to promote and develop friendly AI in a way that benefits humanity as a whole. Since its founding, CEO Sam Altman and his team have released GPT-3, a language model trained on trillions of words from the Internet. To realise its mission, OpenAI will attempt to directly build safe and beneficial AGI, but will also consider its mission fulfilled if the company's work aids others to achieve this outcome. Recently, OpenAI has trained a neural network called DALL·E that creates images from text captions for a wide range of concepts expressible in natural language.
3 - Amazon Web Services
A leader in cloud computing, Amazon Web Services (AWS) offers both consumer and business-oriented AI products and services, and many of its professional AI services build on the AI services available in consumer products.
Its Amazon Echo brings AI into the home with Alexa. For AWS, the company's primary AI services include Lex, a business version of Alexa; Polly, which turns text into speech; and Rekognition, an image recognition service.
2 - Nvidia
Founded in 1993, Nvidia is one of the leading artificial intelligence companies and pioneers of accelerated computing to tackle challenges ordinary computers fail to overcome. The company, which is based in Santa Clara, California, designs graphics and processing units (GPUs), and application programming interfaces (APIs). Scientists, researchers, developers and creators rely on Nvidia and its products, currently, more than 2.5 million developers and 8,500 startups create thousands of applications for accelerated computing. To date, the company has shipped more than a billion CUDA-based GPUs.
1 - IBM
IBM has been a leader in the field of artificial intelligence since the 1950s. The company's core offering is IBM Watson, an AI-based cognitive service, AI software as a service, and scale-out systems designed for delivering cloud-based analytics and AI services. IBM's portfolio of business-ready tools, applications and solutions, are designed to reduce the costs and hurdles of AI adoption while optimizing outcomes and responsible use of AI. 70% of global banking institutions use Watson and 13 of the top 14 systems integrators use Watson.