AWS expands partnerships with Meta, Aurora and Discovery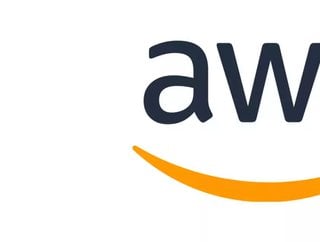 As digital transformation continues to accelerate, Amazon Web Services (AWS), has expanded partnerships, focusing on developing machine learning and AI
Amazon Web Services (AWS) has deepened relationships with three different companies, Meta, Aurora, and Discovery. We take a look at their partnerships and their focuses on AI. 
Meta
Meta uses AWS's infrastructure and capabilities to complement its existing on-premises infrastructure, and will broaden its use of AWS compute, storage, databases, and security services to provide privacy, reliability, and scale in the cloud.
Meta will run third-party collaborations in AWS and use the cloud to support acquisitions of companies that are already powered by AWS. It will also use AWS's compute services to accelerate artificial intelligence (AI) research and development for its Meta AI group. In addition, Meta and AWS will work together to improve the performance for customers running PyTorch, an artificial intelligence development framework created by the social media giant,  on AWS and accelerate how developers build, train, deploy, and operate artificial intelligence/machine learning models.
"Meta and AWS have been expanding our collaboration over the last five years," said Kathrin Renz, Vice President of Business Development and Industries at Amazon Web Services, Inc. "With this agreement, AWS will continue to help Meta support research and development, drive innovation, and collaborate with third parties and the open-source community at scale. Customers can rely on Meta and AWS to collaborate on PyTorch, making it easier for them to build, train, and deploy deep learning models on AWS."
Aurora 
Amazon Web Services has announced that Aurora, a leader in self-driving vehicle technology, has selected AWS as its preferred cloud provider for machine learning training and cloud-based simulation workloads. 
Aurora uses AWS's proven infrastructure and portfolio of capabilities to safely accelerate the development of the Aurora Driver, its scalable self-driving vehicle technology. 
"Aurora's advanced machine learning and simulation at scale are foundational to developing our technology safely and quickly, and AWS delivers the high performance we need to maintain our progress," said Chris Urmson, CEO of Aurora. "With its virtually unlimited scale, AWS supports millions of virtual tests to validate the capabilities of the Aurora Driver so that it can safely navigate the countless edge cases of real-world driving."
Discovery 
As Discovery's preferred cloud provider, AWS powers the vast majority of the company's infrastructure needs to deliver its discovery+ on-demand streaming video service, its digital services, and more than 450 linear TV channels (traditional scheduled programming) to viewers around the world. 
Discovery uses a wide range of AWS services to provide discovery+ viewers with enhanced, reliable viewing experiences that are personalised to their tastes and consumption habits. For instance, Discovery is the largest media and entertainment user of Amazon Personalize, AWS's machine learning service that allows developers to create real-time, personalised user experiences faster and at scale.
Discovery also uses Amazon Transcribe (AWS's service for automatically converting speech to text) across its linear broadcast channels and streaming services to accurately generate closed captions to ensure content is inclusive and accessible to hearing-impaired viewers, and Amazon Rekognition (AWS's service for automated image and video analysis) to extract and tag video content with metadata to provide viewers with a searchable video library and more personalised recommendations.
"Running on AWS, we have the agility and elasticity we need to deliver quality viewing experiences for peak events like the Olympics, as well as scalable machine learning capabilities to deliver meaningful personalisation to viewers so they can get the most value out of their subscriptions," said Avi Saxena, Chief Technology Officer, Direct-to-Consumer at Discovery, Inc.