Sam Altman: CEO of AI research company, OpenAI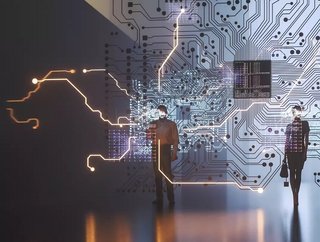 From Stanford dropout to OpenAI CEO, AI Magazine takes a look at Sam Altman's success over the years and journey to co-founding OpenAI
Born in St. Louis, Missouri, Sam Altman had a less than typical higher education. After dropping out of Stanford University as a computer science student in 2005, Altman co-founded his first company, Loopt.
Loopt provided a service for smartphone users that allowed them to share their location selectively with other people. Supporting iPhones, BlackBerrys, Androids and Windows Phones, Loopt has more than five million registered users.
Seven years after its founding in 2005, Loopt was acquired by Green Dot Corporation for $43.4 million.
In 2011, Altman became a part-time partner at Y Combinator, a start-up accelerator company, and three years later, he was named president by its co-founder, Paul Graham.
Following a few successful years at Y Combinator, Altman became president of YC Group. This group included Y Combinator and other units and as president, he tried to expand the types of companies funded by YC.
Additionally, he aimed to expand the Y Combinator fund to 1,000 new companies per year.
Founding OpenAI
With all his hard work at Y Combinator and YC Group, Altman was recognised as a top investor under 30 by Forbes in 2015.
Setting his sights on founding his own company, Altman co-founded OpenAI in 2015 with Elon Musk and other entrepreneurs. To fully focus on his new company. Altman transitioned to Chairman of YC in 2019 and now is no longer affiliated with the company and solely focuses on OpenAI.
OpenAI was founded with the goal to promote and develop friendly AI in a way that benefits humanity as a whole.
Since its founding, Altman and his team have released GPT-3, a language model trained on trillions of words from the Internet.
Most recently, it has been announced that GPT-3 is now available to Microsoft's business customers as part of its suite of Azure cloud tools.
Investments and work outside OpenAI
Although known for his work with OpenAI, Altman has been an investor in many companies including Airbnb, Reddit, Asana and Pinterest. 
Interestingly, Altman was also the CEO of Reddit for eight days in 2014. This was after Yishan Wong resigned and Altman announced the return of Steve Huffman as CEO following his short time there.
As an advocate of nuclear energy, Altman is also chairman of the board for Helion and Oklo, two nuclear energy companies.
During the COVID-19 pandemic, Altman helped fund and create Project Covalence which aimed to help researchers rapidly launch clinical trials in partnership with TrialSpark a clinical trial startup.