C3 AI: the AI company in partnership with Google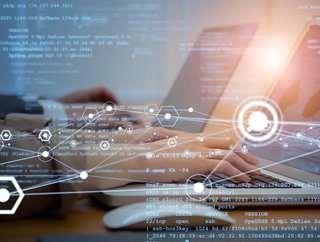 Following the announcement that C3 AI is partnering with Google to help organisations accelerate AI applications solutions, we take a look into the company
Under its agreement with Google, both companies' global sales teams will co-sell C3 AI's enterprise AI applications, running on Google cloud, for use in multiple different industries.
C3 AI is the world's leading provider of Enterprise AI. Founded in 2009, the company aim to support and accelerate digital transformation with its proven C3 AI Suite, an end-to-end platform for developing, deploying and operating large-scale AI applications.
The C3 AI Suite provides comprehensive services to build enterprise-scale AI applications more efficiently and cost-effectively than alternative approaches. 
It also supports the value chain in any industry with prebuilt, configurable, high-value AI applications for reliability, fraud detection, sensor network health, supply network optimisation, energy management, anti-money laundering, and customer engagement.
Recent success and expansion into new industries
With 4.8 million AI models in use, the C3 AI make 1.7 billion predictions per day. It offers more than 20 pre-built, industry-specific AI applications to optimise critical processes.
Co-founded by Thomas M. Siebel and Patricia House, the company was originally founded to provide enterprise software for energy management.
Recently, the company announced its first-quarter revenue of $52.4 million.
Siebel, CEO of C3 AI said: "We began our fiscal year 2022 with strong results in the first quarter, including year-over-year increases of 29% in revenue and 31% in gross profit." 
"We significantly expanded our market-partner ecosystem in Q1, entering into a strategic alliance with Google Cloud to allow the entire Google Cloud global sales and service organization to co-sell and service the entire family of C3 AI applications," he continued.
Adding to this success, the company has also expanded its enterprise AI footprint in Defense, Chemicals, Financial Services, Manufacturing, Oil & Gas, Energy Sustainability, and Utilities.
Offering comprehensive solutions to utilities 
Just three years after the company's founding, C3 AI acquired energy efficiency software and program administration company Efficiency 2.0.
This acquisition allowed the company to bring more comprehensive offerings to utilities that want to tackle all of the customer classes.
To date, this is the only company C3 AI has acquired. Over 6 rounds of funding the company have raised a total of $228.5 million.