DataRobot launches AI Cloud for Industries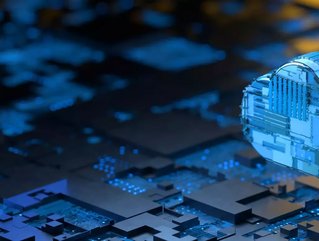 DataRobot's latest launch strengthens the platform and leverages the company's expertise in bringing AI to multiple sectors, such as retail and banking
DataRobot, a startup enabling enterprise AI development and deployment, has announced the launch of DataRobot AI Cloud for Industries, a comprehensive platform that unites AI capabilities with sector-specific best practices, integrations, and partnerships for enterprises across major industries.
DataRobot AI Cloud for Industries works to accelerate the impact of AI for banking, retail, manufacturing and healthcare organisations. This solution will be further expanded to energy, life sciences, insurance, government, telecommunications and media organisations in 2022.
"DataRobot AI Cloud for Industries means that all industries now have an end-to-end platform to meet their industry-specific AI needs, from healthcare companies working to improve clinical outcomes to retailers innovating the shopping experience," said Ritu Jyoti, Group Vice President, Worldwide Artificial Intelligence (AI) and Automation Research, IDC. "This comprehensive set of offerings coupled with solution accelerators, decision intelligence frameworks, and training programs uniquely positions DataRobot as a solution for industries."
AI solutions for different industries
AI Cloud for Manufacturing 
According to the company, DataRobot works with 40% of the top manufacturers around the world to leverage data and insights to become more agile and resilient. DataRobot AI Cloud for Manufacturing extends this expertise to enhance supply chain and inventory forecasting, preventative maintenance and quality assurance. 
"We needed a tool that could help us navigate through a rapidly changing business landscape," said Aleksandar Lazarevic, VP of Advanced Analytics & Data Engineering at Stanley Black & Decker. "Since implementing DataRobot AI Cloud for Manufacturing, we are utilising time-series forecasting to better predict demand from our customers and take corrective action with logistics disruptions."
AI Cloud for Banking
DataRobot is extending its expertise in banking, including working with 7 of the 10 top US banks, to address rapidly evolving and complex challenges across the banking industry. Organisations can use AI Cloud for Banking to focus on key opportunities like fraud detection and prevention, customer marketing and acquisition, client satisfaction and retention, credit risk management and more. 
DataRobot also offers a broad range of customisable solutions to optimise transaction acceptances and rejections when detecting credit card transaction fraud, enabling customers to more proactively identify bad actors, while protecting consumers.
AI Cloud for Healthcare
DataRobot AI Cloud for Healthcare helps address growing demand by optimising patient care, prioritising treatment for the most critical cases, and forecasting staffing and operational needs, while optimising claims management and payer operations. The solution is also accelerating research in breakthroughs that treat and prevent diseases and illnesses at a global level. 
AI Cloud for Retail
DataRobot AI Cloud for Retail builds on its expertise from working with 40% of leading retailers around the world to create more personalised customer experiences, ensure more accurate supply chain and inventory forecasting while optimizing the costs of retail operations.
"DataRobot has accelerated our delivery of AI to production by putting the power of AI into the hands of more employees in an understandable and approachable way. Because of this, we're able to provide better solutions that improve customer loyalty and the overall experience," said Milen Mahadevan, President at 84.51°