ICYMI, July 2022: AI explores space and talking telecoms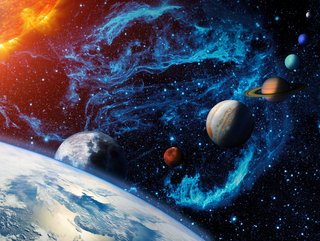 As we look back at news and developments seen in artificial intelligence this year, here are some of AI Magazine's most popular articles from July 2022
Three ways AI can drive forward telecommunications
The AI market is booming and the telecommunications industry is keen to harness the power of this tech, here we look at three ways it can be leveraged.
Read the full story here.
Data Language: Solutions using knowledge graphs and AI
Julian Everett, CTO at Data Language, spoke to AI magazine about the company and the benefits AI can provide businesses.
Read the full story here.
Overcoming challenges to become a data mature organisation
Data is at the forefront of many business leaders' minds. In the digital economy it is imperative that businesses are able to process and analyse data to gain insights into customer and business trends to drive efficiency, competitiveness and profitability. To achieve this, organisations need to reach data maturity to really drive decision-making. If data is not properly arranged then it cannot be analysed and unpicked to the full extent. Data maturity is measured by how well the data can be processed, analysed and utilised to drive profitable decisions - the more an organisation values its data, the more mature it is.
Read the full story here.
Three ways AI is being used to help with space exploration
Not limited to applications on our planet, advances in AI have allowed us to discover more about space than imagined. Now, AI can be used to help design space missions and clear junk from Earth's orbit. Many companies, such as NASA, the European Space Agency (ESA) and SpaceX, are already using AI as a way to improve exploration, find new celestial objects and improve astronauts' lives in space.
Read the full story here.
How AI is shaping government policy across the globe
Many believe that artificial intelligence (AI) may determine who leads the fourth industrial revolution and to do this, smart AI policy decisions need to be made now. The introduction of AI is providing a number of benefits to those nations already seizing the technology as it can create jobs, make governments more efficient, help with efforts to fight the pandemic and protect the environment.
Read the full story here.