Procore Technologies: transforming construction with data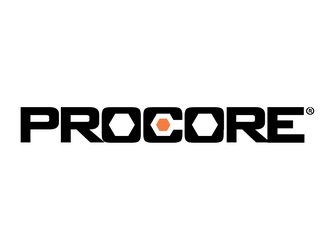 We take a look at Procore Technologies, the construction analytics software company innovating with AI to turn project data into business intelligence
Founded in 2002, Procore Technologies aims to connect everyone in construction on a global platform based on the belief that the industry can only reap the benefits of construction technology once it has all the people, systems, and data working together on one platform.
Commenting on his company, Tooey Courtemanche, Procore's Founder, President and CEO said: "When people ask me what my goal is for the future of Procore, my answer is simple: I never want to stop providing people in the construction industry with technology that makes their lives easier, safer, and more productive."
With its construction analytics software, Procore Technologies turns project data into business intelligence. The company provides historical analysis for improved forecasting, can extract trends from larger datasets and identify patterns with the help of machine learning.
Its solution allows customers to customise their own reports with or chose from Procore's industry sourced templates to support them with powerful data visualisation. Procore's customers can also consolidate and store data from disparate systems, ultimately, the AI-powered solutions enable customers to gain control of their bottom line.

Procore: supporting BW: Workplace Experts as it maximises value
One customer that has received significant benefits from Procore's platform is fit-out and refurbishment specialists, BW: Workplace Experts.
BW: Workplace Experts recognised the need for a new solution that would gather consolidated, actionable, detailed and trustworthy insights on each project. BW: Workplace Experts saw Procore Analytics as one route to help maximise the value of their existing workflow by collecting analytics through the course of construction.
Now, Procore has enabled the company to simultaneously streamline their processes and gather more accurate and valuable data on an individual and cross-portfolio level. In doing so, BW: Workplace Experts saved time, improved productivity and Procore enabled them to continue to deliver on their Defect Free promise.
"Procore Analytics also continues to deliver value for our site teams, who now have an invaluable level of access to insights that were previously unavailable," said Maria Russo, Customer Experience Manager at BW: Workplace Experts.
Industry recognition for Procore's AI solution
Recently, Procore has been recognised by TrustRadius as a Top Rated Construction Product.
"We've spent the last 20 years building a platform that helps our customers manage risk and grow their businesses," said Courtemanche.
"Winning this award year after year is a testament to our ability to partner with our customers, grow alongside them, and continually add value as their businesses and needs evolve. Thank you to our customers for partnering with us and for sharing your valuable feedback," he added.
The platform has been recognised by the TrustRadius community as a leader in the construction software category.
"Procore earned the Top Rated award in the construction category based on direct feedback from users," said Vinay Bhagat, CEO at TrustRadius.
"We understand that the construction industry has many options when it comes to selecting software to connect their technology stack. Procore's high TrustRadius score represents their commitment to continuously building and innovating customer-first products," he continued.