Top 10 construction companies offering AI solutions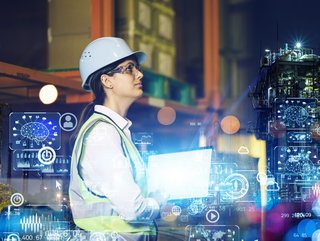 The construction industry is digitising at pace, here we look at the top 10 companies offering artificial intelligence-enabled solutions to support workers
Artificial intelligence (AI) has become unavoidable for most industries, with construction being no exception. Construction is growing at a rapid pace as digitalisation continues and AI stands to deliver a number of advantages to the industry.
Globally, individuals and businesses spend over US$10tn per year on construction-related activities and are projected to keep growing by 4.2% until 2023. A huge proportion of this spending comes from investment into technological advancements, such as AI as the technology helps workers realise value throughout project lifecycles. This includes everything from design, bidding, and financing to procurement and construction, operations, asset management and business model transformation.
Here, we look at the top 10 companies offering AI solutions for the construction industry.
10 - Caidio
Offering AI-based software for enhancing the productivity and quality of concrete construction, Caidio helps its customers increase quality, decrease construction time and cut costs. With over 30 years of expertise in automated industrial measurement, the company enables unmatched Concrete Intelligence capabilities to revolutionise the concrete construction and quality verification process.
9 - Nyfty.ai
Nyfty.ai provides Jobsite automation that can talk to subcontractor scheduling software. To do this, Nyfty.ai's bots initiate conversations with subcontractors or staff over text messages to carry out a task, it then completes it by saving data to the users' chosen system and escalating any issues to them. Its solutions can be applied to support a number of different applications including construction site access and evacuation, inspections, safety orientations and hazard reporting.
8 - Kwant.ai
With AI-powered predictive analytics and sensors, Kwant.ai looks to increase construction safety and productivity. With its analytics capabilities, Kwant.ai enables users to rank high-risk activities related to schedule, cost, manpower, and safety using proprietary AI-powered algorithms to make proactive decisions. Users can also optimise their resources and accurately forecast risks.
7 - AirWorks
Aerial mapping software company, AirWorks, helps engineers and land developers to evaluate more construction job sites within their acquisition schedules and critical planning. Its AI-powered software separately converts 2D and 3D aerial records into CAD models through proprietary machine learning technology. In doing so, Airworks increases productivity for its customers' projects with smarter data-to-deliverable processes.
6 - BuildStream
Using AI and the internet of things (IoT), BuildStream integrates telematics data and records into one central platform to help larger-scale construction projects increase equipment utilisation and save money. The company is building a full-stack solution to make hiring in the engineering sector faster and more efficient - from sourcing qualified candidates to managing international payroll. BuildStream is founded on the belief that increasing the accessibility of global talent in the engineering sector is necessary to rebuild our infrastructure in the coming years.
5 - Versatile
Priding itself on delivering value, insights and critical learnings to get the most out of construction projects, Versatile's AI and IoT platform changes any construction site into a smart, data-collecting work environment. Its CraneView solution enables construction digitalisation through the automated capture analysis of construction field data. As it quickly integrates into existing processes, it is easy to use while providing a reliable solution for automated construction data collection.
4 - Built Robotics
Built Robotics are developers of automation technology with the goal to make construction faster, more productive and faster. Builders of robotic upgrade kits, Built Robotics utilises off-the-shelf sensors and creates software to make machines operate autonomously. The company has a number of AI-enabled solutions, Exosystem, its heavy equipment robotic system, Everest, a robotic operations software, Field Kit, the company's robot operation tools, and Guardian, Built Robotics' remote robot monitoring solution.
3 - Dusty Robotics
Able to automate the layout process in a construction site with a mobile robot, Dusty Robotics are developers of robot-powered tools for the modern construction workforce. The company's solutions aim to reduce both labour and materials, to make the entire design-build-operate lifecycle more efficient and cost-effective. Dusty Robotics' tools are designed to increase consistency, predictability and reliability while improving the working conditions for the people at the heart of the manufacturing process.
2 - OpenSpace
OpenSpace provides next-generation 360-degree construction photo documentation software, powerful integrations and the smartest analytics tools in the industry. The software captures images every half-second and automatically ties them to project plans with no construction photographer required. The OpenSpace Vision Engine gets smarter over time and after a few walks, most projects can expect to get results in 10 to 15 minutes.
1 - Procore Technologies
With its construction analytics software, Procore Technologies turns project data into business intelligence. The company provides historical analysis for improved forecasting, can extract trends from larger datasets and identify patterns with the help of machine learning. The solution allows customers to customer their own reports with or chose from Procore's industry sourced templates to support them with powerful data visualisation. Procore's customers can also consolidate and store data from disparate systems, ultimately, the AI-powered solutions enable customers to gain control of their bottom line.