Leveraging AI for sustainability in construction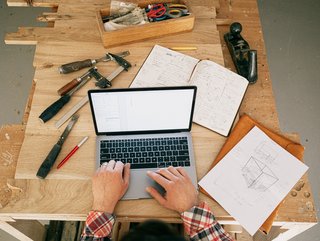 Chatty Garrate looks at how artificial intelligence could make the construction industry more sustainable
Construction is one of the largest global resource consumers and polluters. Consequently, it bears a great deal of responsibility for sustainability. With an increasingly sustainable world, construction should also do its part.
Yet, what is sustainable construction, and how does one transition into a more sustainable process? What cases of applying AI in the construction industry can we deem sustainable? Here's everything you need to know.
Understanding Sustainability in Construction
The construction industry is a resource-intensive industry. As such, it has a significant impact on the environment and even a potentially greater impact on the environment than other industries such as manufacturing, transport, and agriculture.
Construction is responsible for 38% of global energy consumption. What's more, the building sector alone accounts for almost 55% of final energy use. Sustainable construction, therefore, aims to provide better environmental outcomes, relying on the efficient use of energy, water, and materials in buildings. Additionally, it seeks to minimise waste and environmental pollution.
Sustainability in construction also involves improving social outcomes. In particular, it helps people to lead healthy, productive, and dignified lives. So, how does improving tasks with AI help with sustainability?
Stronger, More Efficient Use of Materials With AI
Construction is all about making the best use of material. However, this often means using the highest grade materials, even if the lower ones do.
While it's good always to use the highest grade, it's not always better to do so. The construction industry is among the global culprits of overconsumption of materials and resources. This overconsumption leads to waste and pollution.
With AI, however, construction managers can better optimise the use of materials on site. AI can accurately track material consumption and wastage. It can also predict the quantities needed and the project timeline, helping construction managers use materials more efficiently.
AI can also estimate material costs, which helps in the cost estimation of future construction projects. Additionally, it assists construction managers in procuring materials, knowing which ones get consumed faster. AI can help predict when materials will be available, when, and at what price. This allows for more efficient use and reduction of raw materials that you don't need.
More Efficient Use of Energy
Sustainability in construction is also about improving energy efficiency. Buildings account for 40% of global final energy consumption and 33% of greenhouse gases. This makes construction extremely energy-hungry, and as more demand for urban space grows, construction is not stopping soon.
AI can help to improve energy efficiency in buildings. For example, AI can help assess conditions during the planning stage to maximise final energy savings for the project. It can help improve lighting in buildings, predict light patterns, and optimise its use.
In addition, artificial intelligence can improve energy consumption in heating, ventilation, and air conditioning (HVAC). AI can provide more precise information on the best way to add HVAC systems to your construction project. Optimized HVAC can help guide construction towards lower final energy consumption.
AI Planning With Construction 3D Printing
Construction 3D printing is a sustainable process that is currently on the cutting edge of sustainable construction. For that, we need to understand how C3DP works.
Construction 3D printing is the massive creation of building materials made from materials that can replace traditional methods, including concrete and steel. By doing so, you cut down on materials that are both expensive to use and detrimental to the environment to produce.
C3DP facilitates smarter building solutions, producing lightweight, dimensionally stable, and low-maintenance buildings. It also reduces material waste, which should help the company save money down the line.
Construction 3D printing also encourages less material usage, producing a smaller carbon footprint. Additionally, it allows for more thoughtful design, planning, and construction, better safety, and sustainability outcomes.
With AI, C3DP can become more sustainable through optimised design, planning, and execution.
AI in Construction Recycling
Recycling is an essential component of any sustainable construction process. Construction waste accounts for a significant percentage of global solid waste. What's more, construction waste is hazardous, as it may contain silica, asbestos, lead, and chemicals.
AI can help construction recycling in several ways. For one, it can streamline sorting and separating recyclables. AI can automate this process, improving construction recycling. AI can also predict which materials will be most recycled. It can also monitor construction waste, even identifying and tracking specialised waste.
Recycling efforts are essential in construction sustainability, and most construction sites tend to have a lot of wastage in raw materials. Streamlining tasks with AI in construction can help your company's overall process, especially if you have hardware in place.
Controlling Renewable Energy Generation
Renewable energy is another crucial part of sustainable construction. Many construction companies have started to invest in renewable energy, moving away from fossil fuels. For example, construction companies have begun to invest in solar construction, and artificial intelligence can help them both build and control these systems.
Renewable energy generation comes with its own set of challenges, however. For example, solar panels may not be generating energy at full capacity. Moreover, the project may not be running as efficiently as it could be.
AI can help to control renewable energy generation, improving its performance. AI can automate the monitoring of renewable energy generation, including battery storage. It can also predict when batteries will run out of energy, what yields can be expected through proper weather monitoring, and learning when there is peak power usage.
AI and Sustainable Building Maintenance
Building maintenance is also an essential part of construction sustainability, as it entails a significant impact on the environment. After all, maintenance still requires energy use and raw materials, especially for patch-up and renovation processes.
Artificial intelligence can help in sustainable building maintenance, especially when it comes to predictive maintenance. AI can learn the building's behaviour over time, predicting when it needs to be maintained. It can also predict when some components may malfunction, especially those with heavy utilisation.
AI can help automate scheduling, detect faults, and can even provide recommendations to maintenance staff. This saves both time and money in maintenance, together with a significant reduction in material consumption.
The Bottom Line
Construction sustainability is becoming increasingly important. While it is still a growing part of the tech world, artificial intelligence can help improve construction sustainability in many different ways. AI can help construction managers to optimise the use of materials better and manage overall energy consumption for the project.
From renewable energy generation to optimising materials processing, artificial intelligence has a ton of potential in the construction industry.