How is AI Changing the Construction Industry?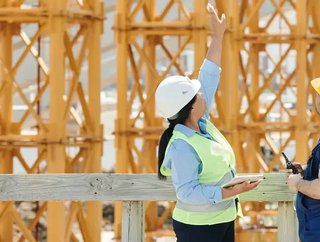 Chatty Garrate discusses how artificial intelligence is transforming the construction industry
From the use of drones to computer-aided design software, builders have always been at the forefront of new technologies, leveraging every tool available to get a leg up on their competitors.
The emergence of Artificial Intelligence (AI) has builders once again applying new technology to the industry; only this time, AI is changing how they approach their projects altogether.
By applying AI at each stage of a project—from design through implementation on-site—builders can not only save time and money but also yield better results.
Leveraging AI is a necessity to compete in the construction industry today.
In this article, we take a look at four ways companies have begun applying AI in the construction industry and how it's changing the way they approach their projects.
Design and Planning
AI allows designers and contractors to analyse construction data, test out different scenarios and designs, and create a more accurate model of the final project—all before it's ever built.
Building Information Modelling (BIM) is much more than just a three-dimensional architectural plan. BIM automatically collates thousands of data points from a project's architects, designers, engineers, and others to build a virtual model of the prospective building that is shared among all users.
Using this model, builders can not only plan out exactly where everything will go; but they can also analyze different scenarios and make changes before any construction ever takes place.
AI and BIM can be used with each other to refine the current design, compare multiple iterations of the same project with each other, and identify the most efficient options for the final design.
BIM can also integrate your project's costs and timelines into its calculations, providing builders with a more accurate picture of how much time and money will be required to complete their projects.
Project Management and Scheduling
AI streamlines project management by allowing builders to plan out their projects down to the minute.
The system can identify potential issues before they even happen (like whether or not there are enough materials on-site to complete a task) and identify delays in the schedule.
Using AI, builders can monitor their projects from start to finish—assessing whether or not they need to reschedule certain tasks, reallocate resources where necessary, or make other changes that will get the project back on track.
These capabilities can be especially helpful when it comes to large-scale projects where multiple people are involved and the overall completion of the project is dependent on everyone working in unison.
Construction site managers can use AI to monitor how much material has been used throughout a day, compare that data with a company's purchasing history/trends, and determine whether or not they need to reorder more.
Just a few project management tasks improved by AI:
Assigning workers to different projects/tasks/shifts throughout the day

Tracking how much time each worker spends on specific jobs or aspects of a project

Identifying delays in the project schedule and reallocating resources to ensure that tasks are completed on-time
AI systems help construction managers stay in control of projects from start to finish while maintaining a focus on worker safety throughout every step of the process.
AI helps construction companies manage their projects more efficiently by allowing them to better assess budgets, identify delays in the schedule, and reallocate resources where necessary; ensuring that all tasks are completed on-time while keeping an eye on worker safety throughout every step of the process.
Communication
AI is making communication between builders on-site better than ever.
On large construction sites, there are often dozens of workers in different areas doing their part to get the job done; but because each person has their own specific responsibilities (and cannot see what's happening at other parts of site), it can be difficult to stay in-sync with the rest of the team.
Using AI, workers can send messages and photos from their smartphones or smartwatches right onto a central platform without needing to use radios or walkie-talkies; everyone is kept up-to-date on what's happening all around them at any given time.
The system can also be used to keep workers safe by alerting them when they're about to enter a potentially dangerous area (such as if someone is operating heavy machinery nearby or there's lots of debris on the ground).
These capabilities make it easier for construction companies and site managers to communicate with their teams, allowing everyone involved in a project to stay on the same page and work together.
Safety
AI is making conditions safer for construction workers all over the world.
Construction sites are inherently dangerous places with lots of heavy machinery, tools, and equipment being used to get large projects done as quickly as possible.
Using AI, construction site managers can better monitor activity on a project's grounds by keeping track of who enters which areas throughout the day, ensuring that only authorised persons are allowed access to potentially dangerous places.
This system allows managers to quickly identify potential safety issues and resolve them before anyone gets hurt.
Autonomous vehicles—such as drones and other self-driving equipment—also help reduce traffic flow within the job site without needing input from human operators.
Construction managers can use AI—which integrates job site data from cameras, equipment, and sensors, to monitor which vehicles are on the site at any given time—to navigate these vehicles around each other to avoid workplace accidents.
 AI is a powerful tool that can help construction managers and site supervisors keep their workers safe while completing projects on time. AI systems also improve communication between builders on-site, which helps everyone stay up to date with what's happening at any given time during the project.
Construction firms all over the world are already taking advantage of AI and reaping huge benefits from it, but it's apparent that the best is yet to come as AI continues to evolve.