Gretel.ai: utilising AI and ML to support data scientists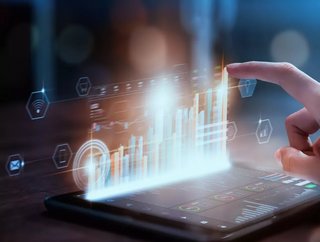 AI Magazine takes a look at how Gretel.ai utilises AI and machine learning to support its customers with scalable and flexible data sharing
Founded in 2020 by Ali Golshan, Alexander Watson, John Myers and Laszlo Bock, Gretel.ai enables developers to safely and quickly experiment, collaborate and build with data. 
To overcome privacy issues related to code, the company actively seeks out elegant, composable abstractions that enable scalable and flexible data sharing.
Offering Privacy Engineering-as-a-Service for researchers, data engineers, developers and data scientists, Gretel.ai's tools are delivered as APIs. These APIs synthesise and transform data in minutes allowing its customers to build trust with their users and community.
The APIs also grant immediate access to creating anonymised or synthetic datasets so customers can work safely with data while preserving privacy.
By accelerating data tasks, Gretel.ai helps companies keep up with the pace of development velocity as this requires faster access to data. The company accelerates access to data with data privacy tools that bypass blockers and fuel machine learning (ML) and artificial intelligence (AI) applications.
Gretel.ai: growing to support the growing need to access data
Gretel's software can run anywhere and implement privacy everywhere. It keeps its customers' data contained by running Gretel containers in their own environment. It can also scale-out workloads to the cloud in seconds with Gretel Cloud runners.
By running Gretel's software in the cloud, the company's GPUs make training and generating synthetic data for developers a lot easier. It also allows companies to scale workloads automatically with no infrastructure to manage.
The company raised USD$50mn in Series B funding last year to help it get to the next stage of development and enable them to take its product from the beta stage and into general availability.
It also announced a partnership with Illumina to develop synthetic data for genomic research. This announcement included the release of a successful study the partnership conducted, which proved the viability of significant new use cases for synthetic data in genomics and related fields including medical diagnosis, biotechnology, forensic biology, virology, and biological systematics.