Databricks launches data lakehouse for retail customers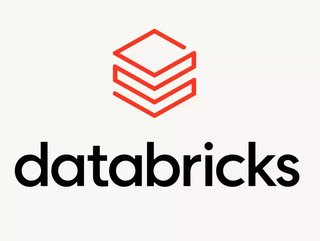 Pioneers of the first data lakehouse architecture, Databricks has announced the Databricks Lakehouse for Retail, its first industry-specific data lakehouse
Databricks, the data and artificial intelligence (AI) company, has now announced the launch of its data lakehouse for retail and consumer goods customers, the company's first industry-specific lakehouse.
This Databricks Lakehouse for Retail will enable data teams to solve the most critical challenges that retailers, partners, and their suppliers are facing with its centralised data and AI platform.
"Databricks has always innovated on behalf of our customers and the vision of lakehouse helps solve many of the challenges retail organisations have told us they're facing," said Ali Ghodsi, CEO and Co-Founder at Databricks.
He added: "This is an important milestone on our journey to help organisations operate in real-time, deliver more accurate analysis, and leverage all of their customer data to uncover valuable insights. Lakehouse for Retail will empower data-driven collaboration and sharing across businesses and partners in the retail industry."
Some of the early adopters of Databricks' Lakehouse for Retail include industry-leading customers and partners like Walgreens, Columbia, H&M Group, Reckitt, Restaurant Brands International, 84.51°(a subsidiary of Kroger Co.), Co-Op Food, Gousto and Acosta.
Databricks: enabling flexibility for retail
By delivering an open, flexible data platform, data collaboration and sharing, as well as a collection of powerful tools and partners, the lakehouse enables flexibility for its retail customers and consumer goods industries.
"Gousto is a rapidly growing direct-to-consumer brand that provides our customers with the ability to make weekly choices from over 60 recipes on our menu that change each week, many of which can be customised," said Robert Barham, Director of Data at Gousto.
"Enabling that level of flexibility for consumers requires the coordination of a complex supply chain, from locally sourced ingredients to delivery partners who ensure the freshness of ingredients. The Retail Lakehouse enables Gousto to deliver on that promise to customers by enabling real-time visibility and collaboration across our supply chain and delivery," he continued.
The lakehouse is designed to jumpstart the analytics process. The new Lakehouse for Retail Solution offers a blueprint of data analytics and machine learning (ML) use cases. It also provides best practices to save weeks or months of development time for an organisation's data engineers and data scientists.
Popular solution accelerators for the company's lakehouse for retail include:
Real-time Streaming Data Ingestion

Demand forecasting and time-series forecasting

ML-powered recommendation engines

Customer Lifetime Value
Deloitte and Tredence: driving lakehouse vision
Adding to this, Databricks' industry leader partners such as Deloitte and Tredence are driving lakehouse vision and value by delivering pre-built analytics solutions on the lakehouse platform that address real-time customer use cases.
Deloitte's Trellis solution accelerator for the retail industry is one of many examples of how Deloitte and client partners are adopting the Databricks Lakehouse architecture construct and platform to deliver end-to-end data and AI/ML capabilities in a simple, holistic, and cost-effective way.
Trellis provides capabilities that solve retail clients' complex challenges around forecasting, replenishment, procurement, pricing, and promotion services. Deloitte has leveraged their deep industry and client expertise to build an integrated, secured, and multi-cloud ready "as-a-service" solution accelerator on top of Databricks' Lakehouse platform that can be rapidly customised as appropriate based on client's unique needs.
Meeting the explosive enterprise data, AI and ML demand, Tredence will deliver real-time transformative industry value for their business by delivering solutions for Lakehouse for Retail.
The partnership first launched the On-Shelf Availability Solution (OSA) accelerator in August 2021, combining Databricks' data processing capability and Tredence's AI/ML expertise to enable Retail, CPG & Manufacturers to solve its trillion-dollar out-of-stock challenge.
Together, with lakehouse for retail, Tredence and Databricks will expand the portfolio of industry solutions to address other customer challenges and drive global scale together.