Actify: the data platform and AI company acquired by Voxco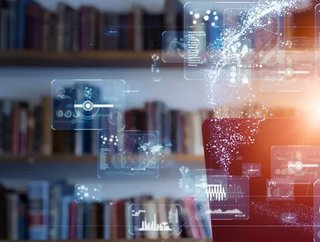 Following the announcement that Voxco has acquired Actify Data Labs to strengthen its management offering, we take a look at the company's work with AI
Actify Data Labs offers a comprehensive data platform, as well as AI solutions. With these capabilities, Actify provides a single platform to navigate every step in the data journey. 
The company helps organisations in managing churn, enhancing customer lifetime value, reducing credit risk and making sense of unstructured text and image data. Actify launched its platform in 2019 and since then more than 17 organisations use the platform to drive business value from data.
With its augmented intelligence platform, Actify meets all business needs by offering loyalty analytics, sentiment analytics and an NPS dashboard. 
With this, the company helps businesses and industry leaders integrate multiple data sources to create a single source of truth and conduct advanced analytics with a blend of artificial intelligence (AI) and machine learning (ML) capabilities.
Actify's platform to connect multiple data sources
Its platform, Adaptify, is an end-to-end data and analytics platform. This platform connects to multiple data sources and then integrates data across sources at any desired frequency to create a single source of truth.
By ensuring data quality, the platform is able to wrangle data and combine data from multiple sources. Then, through the sharing of data with other applications, the platform is able to visualise and extract insights.
From this, the platform builds and implements ML models. With Adaptify, Actify makes its customers' data and analytics real-time, AI-driven, collaborative, and actionable. It addresses all the pieces of the jigsaw puzzle that are necessary to convert data to money.
This platform is also well suited to the needs of mid-sized companies. By providing a single source of truth, customers are able to identify and act upon opportunities for business growth faster.
Not only this, but the platform also enables customers to increase ROI by closely aligning their marketing strategy and tactics with the target audience.
Voxco's acquisiton of Actify
Through the acquisition by Voxco, the power of the Actify platform will be a key element in strengthening Voxco's experience management offering. 
"AI is revolutionising the experience management landscape. Data is the heart of AI and the fuel to drive new age omnichannel experience management platforms. We are thrilled to be part of a global leader like Voxco where our technology will play an integral role in reimagining the research technology, survey and experience management platform of the future," said Hindol Basu, CEO of Actify Data Labs.
With Actify's AI and ML capabilities, companies will be able to deliver tremendous business outcomes like enhancing revenue by driving loyalty and maximising customer lifetime value.