ICYMI: OpenAI spots fakes and Saudi Arabia's OffWorld robots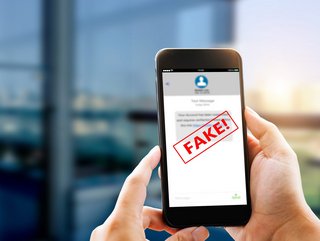 A week is a long time in artificial intelligence, so here's a round-up of the AI Magazine articles that have been starting conversations around the world
New online degree promises to open up AI education for all
A new business degree in artificial intelligence will offer an industry on-ramp for students who have been left out of the field due to the high cost and inaccessibility of traditional programs, its creators have claimed, but students will still need US$10,000 to attend the course online in 2024. The University of Texas has launched an online Master of Science degree in Artificial Intelligence (MSAI) in partnership with edX, a global online learning platform from 2U and says the degree is one of the first fully online AI master's programs offered by a top-tier educational establishment. The US$10,000 program features an educational experience designed to enhance learners' skills and credentials in one of technology's most rapidly growing fields.
Read the full story here.
OffWorld takes robot swarms to Ma'aden mines in Saudi Arabia
Robotic mining company OffWorld is to work with mining and metals company Ma'aden to bring AI-powered robot "swarms" to Saudi Arabia. The two companies signed a memorandum of understanding at the Future Minerals Forum in Riyadh, which represents the first steps toward achieving autonomous industrial mining using smart robots in Ma'aden's mines.
Read the full story here.
OpenAI helps spot AI text before it gets used for cheating
Researchers at OpenAI have developed a classifier to spot content generated by artificial intelligence that could be put to use in disinformation or cybercrime activities. OpenAI researchers say the classifier has undergone evaluations on a set of English texts and has achieved a 26% accuracy rate in correctly identifying AI-generated text as "likely AI-written." It has also shown a 9% false positive rate, labelling human-written text as AI-generated. The classifier's reliability improves as the length of the input text increases, and it has demonstrated improvement over the previous classifier in its accuracy on more recent AI systems.
Read the full story here.
AI "virtuous circle" could help in battle against cybercrime
Artificial intelligence provides a solution for better cybersecurity thanks to its ability to look for subtle changes in the behaviours of network users, new research has suggested. AI and cybersecurity company Darktrace conducted research with IDC to identify the key challenges facing cybersecurity professionals operating in increasingly noisy cybersecurity environments, and the report outlines recommended solutions to bolster cyber readiness.
Read the full story here.