OffWorld takes robot swarms to Ma'aden mines in Saudi Arabia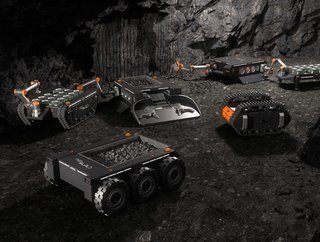 OffWorld and Saudi Arabia's Ma'aden signed a memorandum of understanding, initiating the first deployment of industrial mining robots in Ma'aden's mines
Robotic mining company OffWorld is to work with mining and metals company Ma'aden to bring AI-powered robot "swarms" to Saudi Arabia.
The two companies signed a memorandum of understanding at the Future Minerals Forum in Riyadh, which represents the first steps toward achieving autonomous industrial mining using smart robots in Ma'aden's mines.
Pasadena-based OffWorld was founded in 2016 to expand human civilisation beyond Earth with the help of smart robots. It is developing a new generation of swarm robots that can withstand extreme conditions and work collaboratively in an eco-friendly approach while keeping humans out of danger. Ma'aden is the largest multi-commodity in the Middle East and among the fastest-growing mining companies in the world.
"We are excited to be working with such a progressive company as Ma'aden, which is dedicated to building the mines of the future whilst leading the way with action," says Jim Keravala, OffWorld Chief Executive Officer and Co-founder. "This generation's obligation to care for our planet's needs whilst striving to provide for humankind calls for bold leadership and a commitment to make positive change on a grand scale. We are honoured to take this journey together with Ma'aden."
Unlocking mining capabilities with technology
Hamad Al-Rashidi, Ma'aden Senior Vice President of Safety, Sustainability and Innovation says: "The mining industry has been lagging to fully unlock the capabilities of emerging technologies. The world cannot afford for the mining industry to continue to operate legacy mining methods that put humans in harsh operational environments and unnecessarily move millions of tonnes of waste material. Ma'aden intends to lead the way by leveraging technological advancement in robotics and artificial intelligence to achieve fully autonomous mining."
OffWorld robots work in squads and can produce from hundreds of tons to well over one million tons of ore annually in a single mining operation, allowing for previously unattainable versatility in new mine operations within months instead of years. They are rugged, autonomous, and can work around the clock. Their unrivalled software architecture leverages machine learning allowing them to work with and eventually learn from human experts. With the planet's future in mind, applying these fully electric robotic mining swarms will leave a zero-mining carbon footprint behind, replacing the use of explosives with precision mining, and will save human lives by removing them from dangerous work conditions for years to come.
OffWorld has developed its own IP, including directed beam energy technology for weakening and preconditioning material before extraction. The company has secured multi-year contracts with top-tier mining companies worldwide, and will also be adapting the multi-species robots to provide solutions across other industries, including construction, infrastructure, utilities, and space.