New online degree promises to open up AI education for all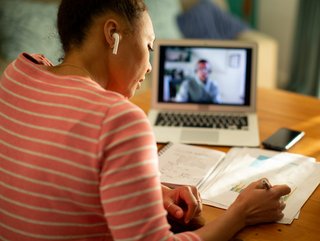 One of the first fully online degrees in AI, the program aims to help working professionals enhance their skills and credentials in a rapidly growing field
A new business degree in artificial intelligence will offer an industry on-ramp for students who have been left out of the field due to the high cost and inaccessibility of traditional programs, its creators have claimed, but students will still need US$10,000 to attend the course online in 2024.
The University of Texas has launched an online Master of Science degree in Artificial Intelligence (MSAI) in partnership with edX, a global online learning platform from 2U and says the degree is one of the first fully online AI master's programs offered by a top-tier educational establishment. The US$10,000 program features an educational experience designed to enhance learners' skills and credentials in one of technology's most rapidly growing fields.
"No major university has yet launched an online, scalable AI masters degree that can attract large numbers of students by giving them a flexible, accessible, and high-quality education pathway," says Art Markman, Vice Provost for Academic Affairs at UT Austin. "UT Austin recognises the need for AI specialists across industries. Building on our successful decade-long partnership with edX, we're developing a program that can accommodate and support learners from all backgrounds, prepare students for an ever-growing variety of career opportunities, and increase the number of highly trained AI practitioners."
AI reshapes economy and the workforce
According to the World Economic Forum, AI and machine learning are among the most in-demand and fastest-growing emerging skill sets, which have been accelerated by the growing national conversation about how new technologies, such as OpenAI's ChatGPT, might reshape the economy and the workforce.
The UT Austin MSAI program is designed to educate and upskill working professionals across a wide variety of industries and specialisations in areas such as machine learning, natural language processing, computer vision, robotics, and more. Graduates of the MSAI program can apply their skills to various fields, including business, finance, healthcare, and government.
"UT Austin has a demonstrated commitment and track record of success in increasing the accessibility and affordability of advanced graduate education through its current online programs in computer science and data science on edX. Its new AI degree will become an important on-ramp into the profession for students who have been left out of the field due to the high cost and inaccessibility of traditional programs," says Andrew Hermalyn, President of Partnerships at edX. "As these technologies continue to mature and become integrated into everyday life, programs like those at UT Austin can help educate learners around the globe to develop these technologies in a responsible and ethical way."
As an edX partner since 2012, UT Austin has built a portfolio of online content that offers relevant pathways to skill and degree attainment. Currently, there are over 3,000 active students in UT's existing online master's programs in computer science, data science, and nutritional sciences.
Applications for the program open in June 2023, with the first classes beginning in January 2024, pending approval by the Texas Higher Education Coordinating Board.