Komprise survey finds data governance is top AI priority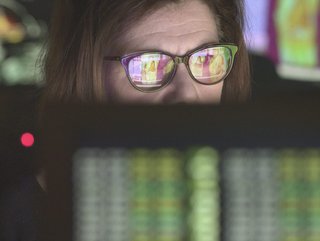 The survey finds that IT and business leaders are allowing employee use of generative AI but the majority (66%) are most concerned about data governance risks from AI
A Komprise report finds that preparing for AI is the leading data storage priority & unstructured data management challenge, with 66% concerned about risk
Leader in analytics-driven unstructured data management and mobility, Komprise, has announced the results of the Komprise 2023 State of Unstructured Data Management survey.
The survey finds that IT and business leaders are allowing employee use of generative AI but the majority (66%) are most concerned about data governance risks from AI, including privacy, security and the lack of data source transparency in vendor solutions.
As the generative AI marketplace expands and executives push for departments to leverage new solutions for competitive advantage, the need for an unstructured data governance agenda is strong; IT leaders cannot forsake data integrity, data protection and risk faulty or dangerous outcomes from generative AI projects.
40% pursue a multi-pronged approach to manage AI risk
This comes in the wake of similar surveys conducted that data infrastructure and AI challenges present barriers to implementing these digital tools successfully at scale.
Enterprises are restricting the AI tools and/or data that employees are allowed to use, according to the survey. 40% of IT leaders are also pursuing a multi-pronged approach for mitigating risks of unstructured data in AI and managing risk, encompassing storage, data management and security tools as well as internal task forces.
In the wake of anxieties over the potential of generative AI, the survey highlights concerns over ethics, accuracy, bias and disinformation and even "existential threats from malicious actors." Komprise highlights how AI has a host of valid concerns for businesses and society.
The survey gathered inputs from 300 global enterprise storage IT and business decision makers at companies with more than 1,000 employees in the United States and the UK. It found that whilst 90% of organisations allow employee use of generative AI, 66% cited top data governance concerns of preventing security and privacy violations.
Komprise makes it clear that AI is the leading data storage priority in 2023, followed by cloud cost optimisation. Nearly three-quarters (73%) are spending 30% or more of their IT budget on data storage and protection, which is measurably higher than 67% in 2022.
The top unstructured data management challenge, according to Komprise, is moving data without disrupting users and applications (47%), followed closely by preparing for AI and cloud services (46%). Furthermore, 85% of those surveyed state that non-IT users should have a role in managing their own data and that 62% have already attained some level of user self-service for unstructured data management.
Steve McDowell, Principal Analyst/Founding Partner, NAND Research, says: "Generative AI raises new questions about data governance and protection. The Komprise 2023 State of Unstructured Data Management survey shows that IT leaders are working hard to responsibly balance the protection of their enterprise's data with the rapid roll-out of generative AI solutions. It's a difficult challenge, requiring the adoption of intelligent tools, such as those from Komprise, for managing an organisation's unstructured data."
"This year's survey shows that in the blink of an eye, IT leaders are shifting focus to leverage generative AI solutions, yet they want to do this with guardrails," says Kumar Goswami, CEO and Co-founder of Komprise. "Data governance for AI will require the right unstructured data management strategy, which includes visibility across data storage silos, transparency into data sources, high-performance data mobility and secure data access.
The report can be downloaded here.
******
For more insights into the world of AI - check out the latest edition of AI Magazine and be sure to follow us on LinkedIn & Twitter.
Other magazines that may be of interest - Technology Magazine | Cyber Magazine.
Please also check out our upcoming event - Cloud and 5G LIVE on October 11 and 12 2023.
******
BizClik is a global provider of B2B digital media platforms that cover Executive Communities for CEOs, CFOs, CMOs, Sustainability leaders, Procurement & Supply Chain leaders, Technology & AI leaders, Cyber leaders, FinTech & InsurTech leaders as well as covering industries such as Manufacturing, Mining, Energy, EV, Construction, Healthcare and Food.
BizClik – based in London, Dubai, and New York – offers services such as content creation, advertising & sponsorship solutions, webinars & events.