ICYMI: Ghost traffic jams and Metaverse lacks female leaders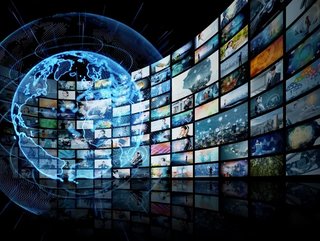 A week is a long time in artificial intelligence, so here's a round-up of the AI Magazine articles that have been starting conversations around the world
Neural networks learn more when they are given time to sleep
Neural networks used for cutting-edge artificial intelligence computing systems may benefit from the occasional "sleep", say researchers. Writing in the November issue of PLOS Computational Biology, senior author Maxim Bazhenov, Professor of Medicine and a sleep researcher at University of California San Diego School of Medicine and colleagues discuss how biological models may help avoid the threat of "catastrophic forgetting" in artificial neural networks, making them more useful in many research interests.
Read the full story here.
Flippy replaces fast-food folk who have other fish to fry
A US-based company looking to transform the restaurant industry with artificial intelligence and robotic kitchen staff has launched in Europe and hopes to attract regional investors to its vision of an automated fast-food future.
Miso Robotics marked its UK launch with the installation of its flagship product, Flippy 2, in a Midlands fast food restaurant. The company has also extended its Series E round and hopes to raise £1.5 million in capital via the crowdfunding site Crowdcube.
Read the full story here.
Women still locked out of leadership roles in the metaverse
The metaverse is a technology still in its infancy, but research by McKinsey has warned that female leaders are still scarce. As with other transformative technologies such as the cloud and AI, whose evolutions have spanned decades, the metaverse's early consumers and leaders—including investors and CEOs—will shape its future.
Read the full story here.
AI and machine learning have lessons for customer experience
Almost half of the world's largest companies will be using artificial intelligence and machine learning to transform their customer experience (CX) within the next four years, according to new research.
The prediction emerged in IDC's Future of Customer Experience report which explores 10 of the most urgent business and technology issues that C-suite customer experience executives must address to prepare themselves for the next era of customer experience.
Read the full story here.
Artificial intelligence targets the menace of phantom jams
A single vehicle equipped with artificial intelligence could influence the speed and driving behaviour of up to 20 surrounding cars in a positive "ripple effect", say researchers following a five-day test on a stretch of road in Nashville.
The CIRCLES Consortium - consisting of Vanderbilt University, UC Berkeley, Temple University and Rutgers University-Camden, in coordination with Nissan North America and the Tennessee Department of Transportation - concluded their open-track experiment last week.
Read the full story here.