Top 10 speech recognition companies using AI and ML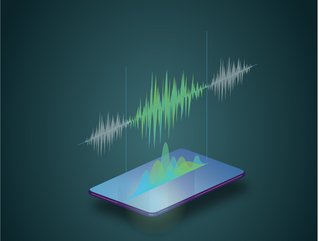 The speech recognition market is predicted to show exponential growth, here AI Magazine explores the top companies utilising AI and ML in this field
As the use of artificial intelligence (AI) and machine learning (ML) expands across the world, there is an increasing number of connected devices for people and businesses to choose from.
Becoming key to these devices is speech recognition. Divided into two parts, the global speech recognition market is projected to reach almost USD$30bn by 2026.
The two factions of this field are made up of the phonetic recognition of different words and the interpretation of the actual language as spoken; this is known as natural language processing.
Speech recognition is mostly used in digital assistants. These assistants are run on a number of devices such as smartwatches, smartphones and music speakers.
Speech-to-text is another way this technology comes into play. Essential to many businesses, this technology translates recordings into written transcripts automatically.
Looking into the top companies in this field, AI Magazine looks at companies operating both in speech recognition and speech-to-text technology.