How does Verbit's technology enable digital transformation?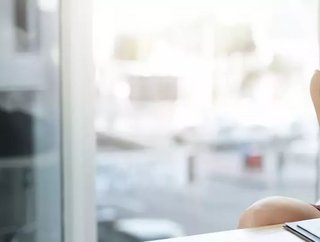 Verbit has recently announced $250mn in Series E funding, here AI Magazine looks at how its technology supports its customers' digital transformation
Verbit offers its customers a range of artificial intelligence (AI) powered solutions including live captioning and real-time transcription, transcription for legal processing, audio and video captioning and transcription as well as audio description.
The company is the world's leading interactive transcription and captioning platform for the media, higher education, legal, corporate and government industries.
With its AI-based Automated Speech Recognition (ASR) technology and human transcriber network, Verbit offers customers high-quality, word-for-word, interactive and collaborative transcripts and captions. 
Commenting on his company, CEO and Founder, Tom Livne said: "Businesses and universities are hungrier than ever for new technologies to reinvent their processes, meet consumer needs and position themselves as innovators. While the need to work and learn remotely was exacerbated by the COVID-19 crisis, remote processes are here to stay."
He continued: "To account for the greater acceptance of technology, Verbit will continue to release new products and offerings that meet the evolving needs of today's professionals and students."
Verbit: accommodating the transition to hybrid working
Particularly in this period of hybrid and remote working, more videos, events and courses have become live-streamed to audiences. 
Verbit's live captioning and real-time transcription help viewers to participate more effectively while remote or in environments where the sound can't be played out loud. Additionally, it offers more equitable viewing for individuals with disabilities and others by making live videos, courses, training, meetings and events accessible.
This technology automates the transcription process, which can be time-consuming for many businesses. By digitalising this process, Verbit offers real-time captioning alignment and word-for-word real-time transcription, delivering live audiences with high accuracy.
Accuracy is key for this type of software as individuals with disabilities, such as those with hearing loss and who are members of the Deaf community, rely on live captioning and transcription to participate in events, courses and live streams. 
Built-in and free transcribing and captioning tools often don't have high levels of accuracy and don't tend to use professional human editors in the process due to the cost associated with them.
With its AI, Verbit technology achieves 99% accuracy levels as it is fact-checked by professional transcribers.
"Verbit's solution is faster and just as accurate as our in-house transcription department. We've saved tens of thousands of dollars in reduced workforce costs," said Jeff Handy, Product Owner at Bisk, Agile Project Management.
Platform utilising both artificial and human intelligence
The company's solutions work through a mix of AI and human intelligence. An automated transcription is produced by Verbit's in-house automatic speech recognition (ASR) machine. 
Once the draft is produced, professional human transcribers fact check the technology's work in real-time to deliver fully accurate voice to text transcription.
By utilising this platform, companies can boost their search engine optimisation (SEO) as when a video and audio is transcribed and added to a website, search engines are able to detect the transcription and will rank videos higher.
As technology has matured to get to a point where it can deliver live solutions to accommodate remote work, Verbit has created a platform to empower individuals on their education journeys, streamlining workflows, simplifying lives.
Despite the complex nature of AI, the company provides a technology that's intuitive and easy to use.
Since its inception in 2017, Verbit has now secured 12 patents and evolved into a 90+ person company with 4 offices internationally.