Speechmatics and Personal.ai transforming speech recognition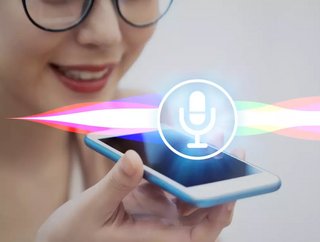 Leading speech recognition scaleup, Speechmatics, has partnered with AI start-up Personal.ai to transform the capture of voice memories
The announcement of this partnership between Speechmatics and Personal.ai comes to overcome bias in speech recognition technology within the industry.
This partnership will offer individuals personal artificial intelligence (AI) that empowers them to never forget their conversations, spoken notes, reminders, details of what they said during a meeting and more. The pair's combined technology can be utilised by anyone, no matter the dialect of English that they use or the accent they carry.
"We're thrilled to be partnering with Personal.ai, combining our technologies to help make their revolutionary platform accessible for all, no matter who you are," says Katy Wigdahl, CEO of Speechmatics." 
She added: "We strongly believe in Personal.ai's mission to empower every individual to remember everything, and our industry-leading Autonomous Speech Recognition opens this opportunity to be more inclusive to everyone regardless of accent, dialect, age, and other sociodemographic characteristics."
A recent study of Google's automatically-generated captioning technology finds that the output was 13% more accurate for male speakers than female speakers. These findings reinforce the importance of unbiased speech recognition technology and the partnership marks a significant step in getting there.
Speechmatics and Personal.ai: using AI and ML for good
With its technology, Personal.ai captures and transcribes the unique voice of its creators, through Sync Speech. 
The company uses an intuitive messaging interface for these personal AIs, secured by blockchain technology. They can recall any piece of spoken information their owners may have forgotten, augmenting the memory capacity of the human mind that normally forgets approximately 80% of experiences. 
Suman Kanuganti, CEO and Founder of Personal.ai said: "We're always looking to partner with like-minded pioneers in the deep technology space, and Speechmatics shares in our pursuit to use AI and machine learning for good." 
"Their mission to understand all voices by bringing the most accurate speech recognition technology to the market means they're the right partner to ensure our platform can be used by as diverse a population as possible, democratising memory access for all," he added.
Now with Speechmatics' industry-leading Autonomous Speech Recognition technology, personal AI creators can be certain their memories are recorded with heightened accuracy.
Making steps to improve speech recognition technology
Both companies have made advancements this year in order to make their technology more inclusive and accessible. 
AI Magazine documented that Speechmatics' technology outperformed Amazon, Apple, Google and Microsoft, making a key step in its mission to understand all voices. The company achieved this through the launch of its breakthrough technology that uses the latest techniques in deep learning and self-supervised models to take its accuracy to the next level.
Earlier this Personal.ai announced a $5.9 million seed round from notable investors, including Differential Ventures and Built By Girls Ventures. This was in recognition of the gender diversity on their founding team. 
Last month, the company successfully launched the 1.0 version of its technology on Product Hunt, receiving recognition from the site as the #1 Product of the Day on November 4, 2021, and the #1 Product of the Week.