SoapBox Labs launches first-of-its-kind AI-powered features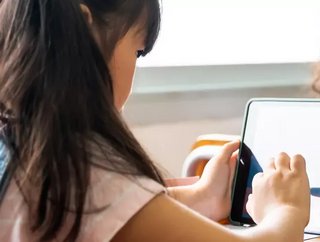 SoapBox Labs, a leading speech technology company, has released first-of-its-kind features to its technology stack, accelerating literary instruction
With its speech recognition technology, SoapBox Labs powers joyful learning and play experiences for children. Its new feature gives educators unprecedented insight into their students' oral reading fluency. 
The company's new AI-enabled technology comes at a time when, for the first time in a decade, elementary reading scores in the U.S. have hit a plateau.
This is due to COVID-19 lockdowns and quarantines deepening the literacy crisis, leaving educators across the world feeling overwhelmed.
Commenting on the new technology, Amelia Kelly, Ph.D., Vice President of Speech Technology at SoapBox Labs said: "We must get literacy right. Advancements in speech recognition technology are giving educators insights that are nearly impossible to surface in today's classroom or remote learning environment."
"By understanding where students are struggling with reading, down to the phoneme level, educators can intervene faster and with much more accuracy. This is a really exciting application of technology, in service of the teacher," she added.
Overcoming the challenges faced by overwhelmed educators
Traditionally with oral reading fluency (ORF), educators must quickly and accurately assess each child in their classroom. 
During these assessments, educators need to capture total words read, total errors, and total words correct. However, data in relation to mispronunciations, substitutions, or skipped words can sometimes be missed or difficult for teachers to capture and act upon. 
Adding this to the time constraints of serving a classroom full of children, educators are often left without a tangible set of insights needed to support students on an individualized basis.
To combat these issues, SoapBox Labs developed a solution called SoapBox Fluency.
SoapBox Fluency generates assessment data, not only about the number of errors in ORF but the types and frequencies of those errors.
It also now provides a phoneme-level breakdown of the words a child substitutes during oral reading. This can reveal, for example, when a child made a substitution, the word they used to make the substitution, and with what accuracy. 
"Innovating literacy instruction and assessment is no longer just an exciting prospect, it's an urgent imperative if we are to prioritize inclusivity and support all young students who have lost momentum over the last twenty months," said Martyn Farrows, Ph.D., CEO of SoapBox Labs. 
"It's encouraging to see education companies embracing these advancements in speech recognition, and accelerating their plans to voice-enable literacy tools for the home and classroom. With SoapBox Fluency, teachers now have the tools they need to tackle this crisis on a student by student basis". 
Natural language processing for oral reading fluency 
The technology consists of natural language processing (NLP), natural language understanding (NLU), language models and acoustic models.
This type of technology has shown increasing growth over recent years with the global NLP Market being valued at USD 10.72 billion in 2020. It is also expected to be worth USD$48.46 billion by 2026, registering a CAGR of 26.84% from 2021 to 2026.
By utilising this technology, SoapBox Labs are able to offer:
Voice search

Voice control

Speech to text transcription

Keyword spotting

Fluency assessment

Voice activity detections

Pronunciation assessment