Mitek's AI-enabled digital identity verification solutions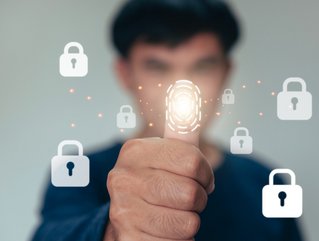 AI Magazine takes a look at Mitek's digital identity verification solutions and how the company supports others with their digital transformation strategy
Founded in 1986, Mitek is a global leading in mobile capture and identity verification software solutions built on the latest advancements in artificial intelligence (AI) and machine learning (ML).
With its identity verification solutions, Mitek allows enterprises to verify a user's identity during a digital transaction enabling financial institutions, payments companies and other businesses operating in highly regulated markets to mitigate financial risk and meet regulatory requirements.
The solution also increases revenue from digital channels and reduces the friction in the users' experience with advanced data prefill and automation of the onboarding processes.
Its patented solutions and intuitive technologies bridge the gap between the physical and digital worlds enabling customers to confidently onboard users, verify identities within seconds and strengthen security against cyber crimes.
Mitek: providing AI solutions for identity verification
Mitek's Mobile Verify solution combines linked and layered automated technologies with the world's top forensic experts to accurately verify your customers and detect identity fraud quickly, increasing approval rates as well as security.
Built to be flexible, the identity verification solution can integrate easily with existing verification processes and systems to deliver an intuitive and easy customer experience.
Mobile Deposit, Mitek's other solution is the market-leading mobile remote deposit capture (mRDC) solution for retail financial institutions, brokerages and prepaid card providers.
The patented, award-winning technology has been licensed by more than 6,400 financial institutions and is loved by more than 80 million consumers. It offers convenient check deposit solutions for consumers, by allowing them to simply take a photo of a check with their device.
Adding to this, both solutions use AI such as computer vision and machine learning to enable consumers to safely and securely transact online using their mobile or desktop devices.
Responding to the growing identify verification market with AI technology
Just last year, the company acquired ID R&D, an award-winning provider of artificial intelligence (AI)-based voice and face biometrics and liveness detection.
The integration of Mitek and ID R&D simplifies and secures the entire transaction lifecycle for both businesses and consumers. Businesses and financial institutions will have access to one authentication solution to deploy throughout the complete transaction cycle and can provide consumers with a simple, intuitive approach to fighting fraud.
At the time of the acquisition, Gartner predicted that in only two years, 20% of all successful account takeover attacks will use the technologies developed by companies such as Mitek and ID R&D.
To defend against the rise and growing sophistication of these fraud attacks, the identity verification market is expected to reach US$18.6bin in the US by 2026, according to a report by Markets and Markets.