Stripe Launches AI-Based Identity Verification System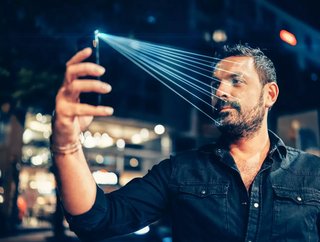 With Stripe Identity, verifying users and merchants is now as easy as accepting a payment
A self-serve platform that helps companies confirm the identity of global users, Stripe Identity will prevent fraud attacks while minimising friction for legitimate customers. From financial services to e-procurement and e-commerce, after all, you need to know who you're dealing with. If you don't, you run the risk of violating international know your client (KYC) regulations, losing money when suspicious merchants don't fulfil their shipments, and inviting cyberattacks. 
Stripe, best known for its payments products, has realised that companies are ready and willing to pay for a way to quickly and efficiently determine if their users are to be trusted. 'Businesses have been asking us for an easy and fast way to verify identities online. Stripe Identity offers them just that', said Rob Daly, Head of Engineering.
How Does It Work? 
Stripe Identity uses computer vision and machine learning to read and match official IDs from over 33 countries with customer selfies. This may sound like a piece of cake, but imagine trying to build software that recognises government identification cards from all over the world. Each country has different standards and formatting, but it's a perfect move. Businesses work in a global network, and their supplier networks may span five or six continents.
In as little as 15 seconds—as opposed to weeks or months—Stripe's platform runs biometric photo ID-matching to validate a user's name, date of birth, and SSN. Over time, its AI will be able to use machine learning to detect fake IDs and spoofed photos. This learning is already in progress. Discord, Peerspace, Shippo, and select other companies have tested the platform's features; Stripe itself has used the platform for internal onboarding and fraud detection for almost a decade; and in 30 countries across the world, it's started beta testing. 
According to Stripe, here's what the platform will do: 
Increase trust and safety

Reduce fraud losses

Streamline KYC

Prevent account takeovers
Why Is This A Savvy Move? 
At first, Stripe's choice to venture beyond payments may seem counterintuitive. But ID verification software takes a lot of tech expertise to build—expertise that many companies don't have and desperately need. Enter Stripe. It's built complex internet infrastructure since 2011 and can provide shipping firms, e-commerce players, and procurement operations with a trusted alternative to DIY options. 
In addition, millions of companies in 120+ countries, from Uber to Amazon, already use Stripe to help run their business operations. Other companies are jumping on the ID and security platform bandwagon, such as Jumio, Onfido, Veriff, and Passbase, but Stripe, due to its vast partner network, will have a market edge. 
How Much Will It Cost? 
To start off, Stripe Identity will charge US$1.50 for each completed verification. If companies process upwards of 2,000 identity checks per month or operate with unique business structures, however, they can take advantage of custom pricing. 'Stripe powers the kinds of companies that couldn't exist ten years ago, with new models like crowdfunding, on-demand apps, and marketplaces', the company explained. 
Regardless of what type of business you run, Stripe is making the bet that you'll need them to handle the threat of fraud. And why not? Stripe apparently streamlines the process. Said Delia Pawelke, Stripe's Head of Global Risk Strategy and Onboarding Policy: 'For an online business, verifying someone's identity is now as easy as accepting a payment'.