IBM, Canonical & Hitachi Vantara: IoT and the supply chain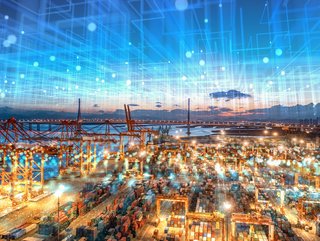 Organisations across the globe are facing supply chain challenges brought by various geopolitical tensions, here we look at how IoT can help
Technology shapes the way we live, work and play. As we continue through the fourth industrial revolution, Industry 4.0, more and more technologies are being introduced that make different aspects of our daily lives easier and more digitised.
The Internet of Things (IoT) plays a significant role in this technological era, where the cyber and physical worlds are integrated to create higher levels of automation, increase quality, improve efficiencies and drive hyper customisation.
Working as the data backbone for Industry 4.0, IoT enables the convergence of data between operational technology and information technology. It works with all critical technology such as cloud, 5G, edge computing and AI to drive real-time controls and decision making.
"IoT delivers real-time access to data on the location, health and performance of a particular industrial asset, making that information available for analysis and action by AI and human experts and helping them make sense and pull actionable and meaningful insights. This in turn is essential for improving asset efficiency, increasing equipment uptime, reducing risks, and minimising costs," says Bjorn Andersson, Senior Director, Global IoT at Hitachi Vantara.
Adding to this, David Beamonte Arbués, Product Manager (IoT & Embedded Products) at Canonical, notes: "IoT is a core part of Industry 4.0 because it allows us to build digital networks of machinery, devices, and infrastructure. By using IoT, organisations can assemble smart factories and supply chain processes which continuously collect data."
"Businesses can then apply AI and Machine Learning (ML) technologies which, once synchronised, remove silos in the supply chain process and allow unprecedented levels of transparency, automation, insight and control. Industry 4.0 focuses heavily on interconnectivity, automation, ML and real-time data. It marries physical production and operations with smart technology – none of which would be possible without IoT at its core," he continues.
Managing supply chain disruptions with IoT
Many, if not all, industries can deeply benefit from the integration of IoT, but within the supply chain is where technologists could reap the most benefits. As IoT devices use sensors and software to measure specific elements of the supply chain – including location, temperature and movement – it can be incredibly helpful in flagging any issues before they become too significant.
The technology can also authenticate products and shipments, streamline the problematic movement of goods, and provide accurate timescales of when those items will arrive – thus revolutionising supply chain management by providing new levels of transparency, automation, insight and control of the overall supply chain process.
Ultimately, the technology enables organisations to make smarter, cost-effective and timely decisions.
"Some of the recent supply chain disruptions we have seen are due to a lack of real-time visibility across the supply chain. For a well-functioning supply chain, across multiple levels, you must collect, integrate and analyse data to provide a single view of the supply chain," says Hitachi Vantara's Andersson.
"This view should include data from sensors and devices, such as data associated with temperature and vibration. IoT enables this level of visibility, allowing you to see if suppliers can meet their commitments, or to spot when a proactive action needs to be taken to prevent a disruption in production."
He continues: "As more and more data is fed in, you can start exploring technologies such as digital twins. By using data to build digital twins, you can run scenarios that help optimise the supply chain whilst preparing for any unexpected scenarios."
Interestingly, it is not just supply chain management where IoT devices prove their worth for organisations, but for delivery and fulfilment too, as Janet White, Industrial Products Leader at IBM Consulting, explains: "Delivery and fulfilment companies can gain efficiencies and improve customer satisfaction through IoT. From an efficiency perspective, the simple task of scheduling resources around the availability of a product or service from suppliers can be improved to allow the allocation of the right storage space, vehicle, equipment and people to match the products or services that are ready to ship. IoT can provide information to fulfilment companies across multiple time scales, from advance planning to on the day resource allocation."
Responding to worldwide events with the help of IoT
Although cost reduction and productivity remain key drivers to the enhancements of the supply chain, the complexities brought about by the coronavirus pandemic and increasing geopolitical unrest have added a new dimension to the needs and capabilities of supply chains.
This pressure has threatened the survival of many businesses as they grapple to meet customer demand and expectations. As a result, many organisations have shifted their focus from cost and productivity to business continuity by ensuring resilience and flexibility.
Supported by IoT, this pivot is made a lot easier as organisations try to build resilient and flexible processes. Adding to this, Beamonte Arbués provides an example: "Leveraging IoT correctly allows organisations to develop a resilient, dynamic approach to inventory forecasting. This involves combining data intelligence with pattern analysis, which, over time, allows accurate forecasting of stock demands. More importantly, it provides insights that can aid necessary interventions in the event of faulty operations or unexpected, external pressures and demands, such as those caused by the aftermath of COVID-19 or the war in Ukraine."
Additionally, the data collected by IoT sensors combined with advanced data analytics and AI helps build a clearer picture of the entire supply chain.
"Once that data is analysed, you can start applying it to look ahead. In practice, that can be playing out the 'what-if' scenarios to see the knock-on impact of a disruption at a specific point in the supply chain. This helps identify the critical areas of a given supply chain. Once that has been mapped out, organisations can develop their back-up plans for when a disruption occurs," explains Andersson.
He concludes: "When a crisis erupts, like a border closure for example, the company able to respond quickest will see the greatest benefit. It could be as simple as having a contract in place that allows transport to be routed around that location. But that contract can only be foreseen through the use of IoT data in the earlier stages of contingency planning."