How Blue Yonder transforms the entire supply chain with AI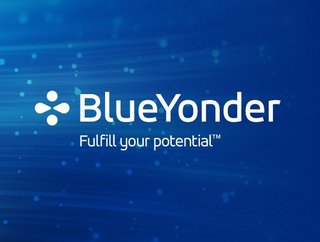 Blue Yonder's Co-Founder and Strategic Advisor Michael Feindt discusses how the company utilises AI to transform the supply chain and plans for the future
Can you tell me about Blue Yonder?
Blue Yonder is a global software-as-a-service company, supporting companies to manage and assist the entire supply chain, from planning and manufacturing via warehousing and transportation to operations within retail stores and online shops. With over 35 years of experience in the supply chain, Blue Yonder supports 3,500 customers globally, including seven out of ten of the largest retailers.
Blue Yonder uses AI and ML to predict future demand across the supply chain. Our technology also predicts uncertainty, empowering businesses to make optimised decisions to support their operations in real-time. Blue Yonder offers companies the opportunity to become fully automated and transform their business.
In 2021, Blue Yonder was acquired by Panasonic. This means that Blue Yonder has been able to expand on its capabilities by utilising new technology that has helped us better serve our customer's needs and their evolving supply chain.
What is your role and responsibilities at Blue Yonder?
I truly believe that I have my dream job! I founded my first AI company in 2002 and co-founded (the original) Blue Yonder in 2002. The company has evolved and changed over the years, but our core values remain the same, especially our focus on data and science to transform business outcomes.
I am now Blue Yonder's Strategic Advisor. In this role, I continually research how AI and ML can be used to improve supply chains – from implementation to the development of new algorithms.
I am also involved in the AI and ML talent acquisition at Blue Yonder and play a role in the education and mentoring of our employees. This is crucial as the technology sector is constantly changing, and it's essential we continue to invest in our experts to support our service offerings. This is also why I love to get involved in thought leadership activities, both internally and externally, through presentations, conferences, and interviews. This helps spark conversations that will help us develop and expand the industry while inspiring the next generation of scientists.
Alongside my role at Blue Yonder, I have been a CERN researcher and a physics professor at KIT.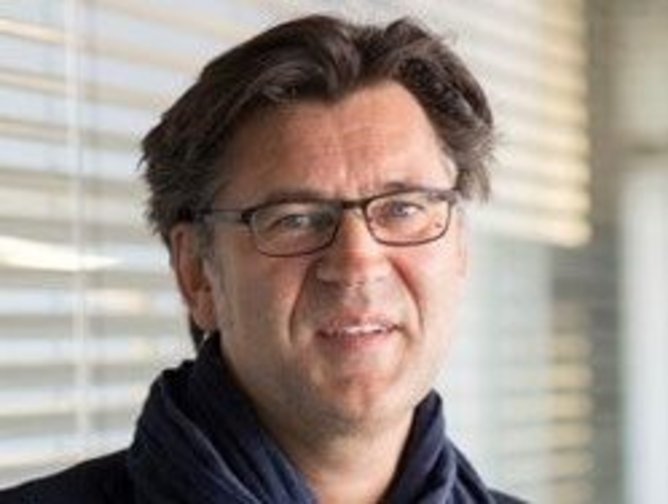 How do you expect supply chain operations to transform with the introduction of AI?
AI is already transforming supply chain operations. Retailers, for instance, are becoming more informed in terms of what stock is available and can even forecast with far more precision – meaning less waste and increased customer satisfaction. This means that organisations can better handle disruption across their supply chain at any given time.
Retailers that utilised Blue Yonder during the Suez Canal blockade, for example, had enhanced visibility of their stock and could foresee exactly how it would impact them and then adapt to continue business-as-usual and minimise disruption.
With AI, organisations can learn from previous experiences using their historical data to manage situations better in the future. This means that companies will have a better grasp of potential uncertainties, leading to higher efficiencies and increased resilience. It also empowers retailers to predict future demand and make mass decisions based on what the data tells them.
Advancements in AI technology are also supporting organisations in becoming more sustainable. AI is helping to reduce waste and reduce carbon footprints by introducing greater efficiencies. Organisations can know exactly what should be distributed and where reducing transportation and overall cost on a global scale.
Retailers see the benefits every day. Through AI, Morrisons has increased both employee and customer satisfaction. AI optimisation has increased sustainability (due to less waste), improved on-shelf availability by 30%, and led to better financial KPIs. When stores have the right amount of availability on shelves, it results in less repetitive work, freeing up employees to focus on customer service. Here, technology has allowed humans to have more time and make better decisions to do their jobs effectively, which is where companies will see actual value from AI.
AI is helping to optimise processes and inform decisions, and organisations that don't choose to adopt this technology will not survive for long. This is especially a concern given the constant shift in consumer demands. Consumers expect what they want when they want and at their convenience – AI can help businesses achieve this.
In what ways can algorithms be developed in the future to continue to bring business benefit? What is not there now?
Some find it difficult to see how AI and algorithms can benefit a business. For years, many have relied on gut feelings and feel that AI will replace humans. While these obstacles are not easy to overcome, organisations must realise the business benefits.
One-way engineers are looking to develop AI for the future is by working on making it more individualised. The development of fairer algorithms will help to avoid human biases and discrimination. A part of this is that AI needs to develop a causal structure and answer questions such as 'what happens if?' This will support humans to understand why AI is recommending the decisions and improve the scope of AI for broader use across a business.
What can we expect from Blue Yonder in the future?
The future for the industry is really exciting. The COVID-19 pandemic saw retailers and supply chain operators wake up to the importance of technology and how it can provide business benefits. At Blue Yonder, it's our job to build on this momentum and educate retailers on how they can continue to improve business operations.
Our focus will be increasing the end-to-end view and optimising the whole supply chain for our customers, which will be crucial moving forward. To move forward, the industry needs to implement a more horizontal integration of operations, from sourcing and warehousing to transportation and distribution.
Our partnership with Panasonic will also introduce more IoT technologies and increase intelligent hardware devices (such as cameras or intelligent shelves for cashier-less shopping). With such hardware, retailers will have a more precise view of what is in stock when, and with this more reliable input data, the AI systems can make better decisions and generate even more value.
The future holds more integrated, automated, and autonomous supply chains to make intelligent decisions. Blue Yonder is ready and prepared to support customers looking to make this transition.