How Interos utilise AI to mitigate supply chain disruptions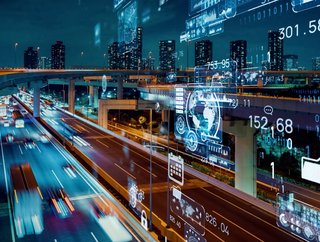 Interos' Vice President, Research and Analysis, Andrea Little Limbago discusses the company's use of AI and how it helps mitigate supply chain disruptions
Can you tell me about your company?
Interos is an operational resiliency company that provides technology critical to building supply chain resilience for Fortune 500/100 companies and government agencies including the U.S. Department of Defense and NASA.
Our cloud platform allows companies to manage their supply chains through enabling instant supply chain mapping, monitoring, and modelling to help identify risk and improve business performance.
What is your role and responsibilities at the company?
I lead the methodology team that researches and builds quantitative models across the range of supply chain risks, including cyber, financial, and catastrophic risks. We work across the entire data lifecycle – researching and identifying data that withstands construct validity before integrating it into the model exploration, creation and validation, and finally model implementation in the product.
We create data-driven solutions to meet user requirements, working closely with the product and engineering teams to ensure transparency, consistency, and scalability of the models. I also collaborate with the technical communities, academia, and government forums, largely presenting research topics focused on the intersection of supply chain risk, emerging technologies, and shifting geopolitical and regulatory environments.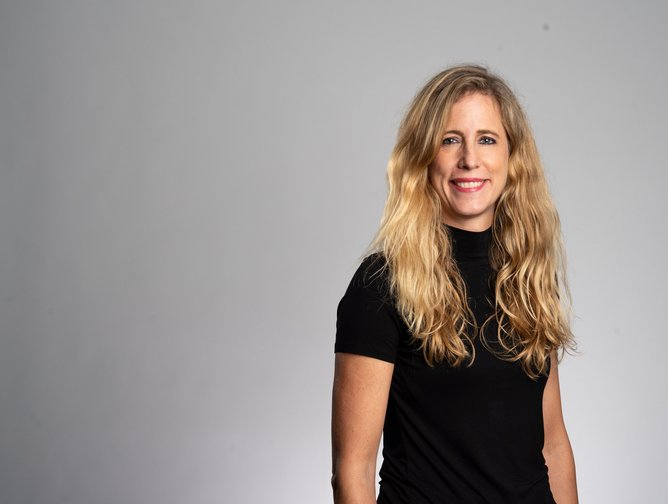 How does your company utilise AI to support its operations?
At Interos, we use AI and machine learning to create a knowledge graph of multi-tier, business relationships and a range of exogenous, disruptive events that impact businesses or specific geographic locations. It's the world's only living global map of the supply chain –spanning 400 million entities and 18 billion business relationships.
We ingest and analyse tens of thousands of public and proprietary sources to identify risks along six pillars - financial, ESG, geopolitical, restrictions, cyber, and operations – that could propagate across a supply chain. We also integrate machine learning into our risk models for data-driven, transparent, and repeatable risk measures over space and time.
In what ways could AI-powered technology help with mitigating supply chain disruption?
With global brands averaging tens – if not hundreds – of thousands of suppliers, it's simply not possible to maintain visibility and currency across your supply chain with the support of AI-power technology.
By integrating a range of disparate structured and unstructured data, AI-powered technology, coupled with intuitive, user-friendly interfaces, can help surface insights and identify bottlenecks, chokepoints, and sources of risk across the extended supply chain. AI-powered technology provides visibility across complex, multi-layered business ecosystems, allowing companies to map, model and monitor supply chains deeper and further.
Importantly, AI-powered technology can help companies transition from reactive to proactive in seeking greater supply chain resilience, and enable greater collaboration across supply chains for collective resilience.
What can we expect from Interos in the future?
Our vision for the year ahead is to help insert certainty and predictability for businesses as they continue to transition to the new normal and help them achieve greater operational resilience in the face of an uncertain environment.
Looking ahead, this new global order will be defined by a range of disruptions that are only becoming more frequent and impactful. We will continue to develop and expand our SaaS platform with even more expansive data and rigorous quantitative models of supply chain risk. We will also continue to enhance our game-changing technology and enable customers to intelligently examine supplier risk on a far deeper and more timely level than previously possible.
In 2022, we'll see companies continue to prioritise operational resiliency as governments begin to enact stronger mandates for it. The SEC, for example is expected to announce new ESG-related disclosure laws for investors, which will drive a lot of activity here, as will Germany's recently enacted Supply Chain Law. We will also see a greater transformation of the global economy, as geopolitics, climate change, and cyber and emerging technologies continue to upend supply chains and force innovative solutions for collective resilience across trusted networks.
AI-powered mapping and monitoring technology makes it possible to prepare for these changes by illuminating and continuously monitoring all direct and indirect supplier relationships. Furthermore, as technology solutions dissolve the barriers that keep supply chain information siloed, such as widely differing formats for supply chain data, collaboration across supply chains becomes much more possible. This is an essential but often overlooked component, as we all need to think of supply chain systems as extended networks, with a weak link in that network able to cause disruptions across the broader system.
Because of this, we'll continue to encourage and support collective resilience approaches. These will be foundational to operational resiliency revolution will help drive sustainability, security, and procurement best practices across entire supply chains.