How Visual Components transforms manufacturing with AI
Visual Components' CEO, Mikko Urho discusses the company's drive to benefit the manufacturing industry with AI technology and simulation software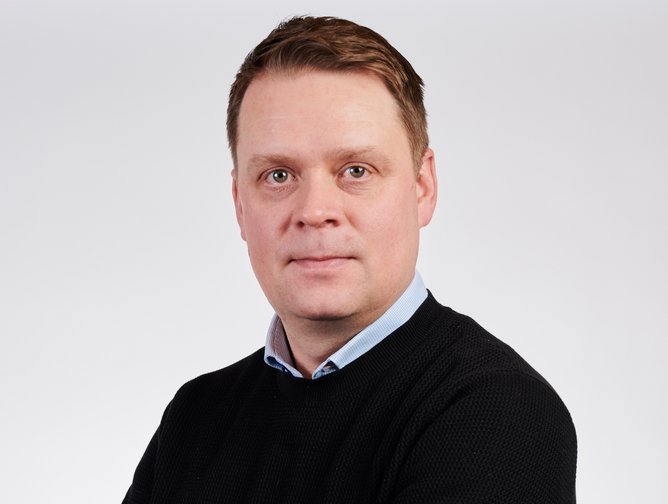 Mikko Urho
Tell me about Visual Components, your role and your responsibilities there
Visual Components is a software company, and our product brings together material flow, robotics and physics to enable the effective simulation of manufacturing environments. This essentially allows our customers to increase productivity and efficiency on the shop floor due to the ability to devise models and test changes in a risk-free digital environment. As CEO of the company, my role is essentially overseeing the day-to-day running of the business, with my responsibilities covering areas such as marketing, sales, testing, strategy and planning. Among my current projects, I'm working on future roadmaps for the company, with added input from sales, marketing and our customers.
How have you found the transition from Sales Director to CEO - what's changed, what's stayed the same?
The main difference is the overall responsibility I now have for the company's operations as a whole, and needing to learn about the other departments, but I've built a strong knowledge of our business and our partners from my previous role as Sales Director. I've now been at Visual Components for 19 years, initially starting as an Application Engineer, so I'm fully versed in the culture of the organisation and that experience has provided the perfect springboard to hit the ground running in my new role.
Why do you think the manufacturing industry is turning to more AI-powered technology? What benefits does this bring?
At Visual Components, the way we see it is that AI and 3D simulation software is a really powerful combination in the manufacturing industry. Harnessing these two technologies together allows manufacturers to realise a range of efficiency benefits. Alongside the ability to experiment with layouts and configurations with simulation software, AI is able to detect faults throughout the production process and respond to real-time changes, while also shifting repetitive manual tasks to machines. It can also help with product design by analysing data to explore the possible permutations of a solution and generate design alternatives.
How does the implementation of this technology support manufacturers as they look to make operations more sustainable?
A critical application in terms of sustainability is the ability to measure energy consumption and take steps to reduce it, and we're now seeing more organisations wanting to focus on this in addition to productivity and throughput. This could be in the building of a new plant or integrating a new system into an existing factory. As an example, if a manufacturer is programming robots on the factory floor, simulation software can allow them to visualise the most efficient path for the robot to move around the premises and generate less energy by doing so, allowing them to then apply these learnings to the real environment.
3D simulation software also has a significant role to play in the reduction of carbon emissions. Previously, businesses looking to present production or manufacturing plans to clients would have had to make their way physically to the customer's premises, usually via carbon emitting methods such as car or air travel. With our solutions, proposed factory layouts can be presented in 3D and high-quality to customers from anywhere in the world, and this is also a more persuasive tool than basic word documents or charts.
What is simulation software? Why do you think it is a must-have technology for manufacturers?
Simulation software is essentially an invaluable way to model changes in production processes, enabling organisations to measure the potential impact and help justify initial investment. Alongside its benefits around efficiency and productivity, I think it's a must-have technology for manufacturers due to its advantages in enhancing communication between different sites owned by one large organisation. It makes it much easier to communicate ideas between stakeholders and devise strategies moving forward. Additionally, growing competition between manufacturers to be more productive on the factory floor is making it critical for them to utilise supporting technologies to gain an edge in the market.
What can we expect from Visual Components in the future?
We anticipate that with the development of Industry 5.0, which will expand on the human-centric and sustainable technology solutions initially introduced in Industry 4.0, simulation software will move more into the mainstream.
Our mission when we were founded just over 20 years ago was to have an easy to use simulation tool that was not only usable by large corporations, but also SMEs. While adoption has grown, the scope for the technology to be used much more widely is a clear opportunity, and we hope to play a significant role in its growth and enable our customers to have smart plans for their manufacturing sites in place. We're also excited to be able to facilitate collaboration as 3D simulation software uptake grows and becomes more of a hot topic as organisations look to enable sustainability in their practices.