How GreyOrange is transforming logistics with robotics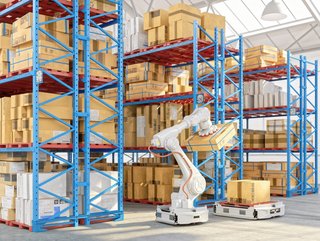 James Newman, GreyOrange's Head of EMEA on the company, the importance of fulfilment platforms and how the company transforms logistics with robotics
Can you tell me about Grey Orange, your role, and your responsibilities there?
GreyOrange modernises order fulfilment by leveraging a platform that combines smart software and robotic enablement. Highly integrated, they cooperate, deciding on and executing fulfilment activities in warehouses and micro fulfilment centres located in sections of retail stores. It relieves the pressure on human agents but also enables the professional development of agents, relieving them of menial tasks, and allowing them to focus on challenging tasks that require human judgment.
My role as Head of EMEA is vast and covers a lot of ground. Following our expansion into Europe, I am in constant conversation with customers, colleagues, and prospects as to how we can drive growth and expand operations in the area. The retail and supply chain industries have been at the forefront of the news over the past few months with labour and inventory shortages plaguing the globe. This, combined with the additional pressure from consumers demanding faster and cheaper services means retailers and under more stress than ever before. Retailers must respond to these customer demands, but this can only be done by streamlining operations. My job is to therefore work with existing and new customers to help them manage this integration and optimise their fulfilment operations.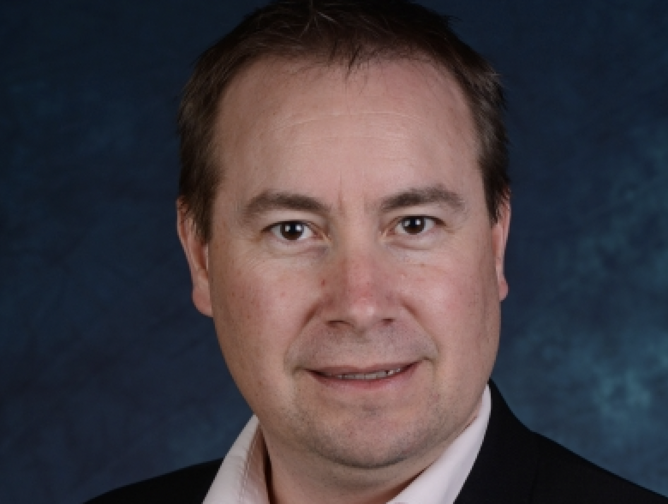 James Newman
Why should retailers invest in a fulfilment platform?
Fulfilment operations rely on people and equipment, and if either is limited or restricted, it can result in delays and increased costs. Much of today's supply chain is built on the 'lean' principles of minimising costs e.g., no overproduction, automating as much as possible, and the 'just in time' hiring of workers. Consumer demands can ramp up in a matter of weeks and can quickly outpace a business's supply capability. Industry leaders like Amazon have set the benchmark so high that consumers' expectations, such as next day delivery, are now mandatory for a business to meet.

In short, today's fulfilment operations are unforgiving and obsolete. Investing in a platform that supports smart, scalable solutions and robotic automation is key to meeting increasing consumer demands.
How can GreyOrange support customers as they look to adopt this technology?
As consumer demands become more challenging for retailers to deal with, GreyOrange are working to help retailers optimise their fulfilment operations using a platform that leverages smart software and robotics. The end goal for all GreyOrange customers is to help retailers deliver upon consumer demands fully autonomously to ensure flexibility and full integration with their existing set-up.
As robotic automation sees more mainstream adoption and is more integrated with business-to-consumer supply chains, it is also likely that the optimal robotics won't all come from the same producer, and so specific solutions will be picked on a 'best of breed' basis. Retailers may choose to acquire the AI of one smart robotics solution, but the best trailing, or loading, or packaging robotics from another. GreyOrange's fulfilment platform is one of these integrated solutions and allows customers to choose their optimal robotics to combine. This is a highly consumer-friendly practice that means retailers who choose to use our GreyMatter software aren't locked into the GreyOrange product ecosystem. This approach means industry leaders have the capacity to implement multiagent orchestration, where robotics adopted from different providers can communicate and work together perfectly.
What impact could AI software and robotics have on logistics operations?
AI software and robotics can aid employers by performing the tasks staff can't or won't do. By working consistently, 24/7, without breaks, robots powered by AI software orchestration can improve efficiency, deliver quality, enhance supply chain management, and reduce risk – ultimately resulting in supply chain optimisation. For companies, implementation of AI is predicted to increase productivity by up to 40%. In doing so, AI software and robots have clear financial benefits for businesses. For example, at GreyOrange, our AI-powered robots have helped retailers to reduce their labour costs by as much as much one-third (33%), while also reducing order fulfilment time by as much as 50%.

What can we expect from GreyOrange in the future?
The potential for a fulfilment platform within the retail and logistics industry is huge. We are already seeing huge strides in the optimisation of operations using these technologies and expect this to continue. GreyOrange has recently launched gStore, an app that aims to reinvent the retail experience for consumers to serve brands consistently across several channels. Retailers know they need to harmonise digital and physical experiences in their stores but have struggled to find a fast and easy way to do so. Now gStore answers this need by creating tech-enabled personalised store experiences while using in-store inventory to fulfil online orders.
Another interesting concept we are looking to explore in the future is the use of smart AI to analyse the logistical operations within a warehouse, e.g., which products are in the highest demand and where they should be physically placed within that warehouse for maximum efficiency. This smart AI can be integrated with smart robotics, for seamless communication between the 'hands and brain.' This improved flow of information allows for improved decision making, and delivers tangible benefits based on executing fulfilment including increasing the level of output per each individual agent.