Artificial intelligence announcements at CES 2022 so far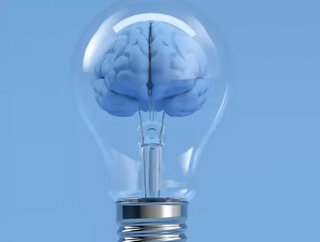 AI Magazine looks at announcements made at CES 2022 held at the Las Vegas Convention Centre pushing the boundaries of AI-powered technology
Just this week, AI Magazine reported on Hyundai Motor's pioneering 'Metamobility' concept and vision for robotics in both the real world and the metaverse which was announced at the 2022 Consumer Electronics Show (CES).
As the event continues throughout the week, we share the other exciting announcements made looking into artificial intelligence (AI) powered technologies and advancements.
DeepBrain AI, one of the top global companies that possess both deep learning-based video synthesis and voice synthesis source technology, showcased its AI embedded 'AI Kiosks' at the event.
These 'AI Kiosks' leverage the power of AI with its human-based AI avatars that inform, solve and guide users through thousands of possible scenarios and real-time interactions.
Visitors who tried the "AI Kiosks" on-site were all amazed to have an actual real-time interactive conversation with an AI looking like a real person.
Adding to this, a special AI Human will be demonstrated on the 6th at DeepBrain AI's booth as part of the memorandum of understanding (MOU) recently signed with Arirang TV.
Recently, the company also showcased its powerful AI capabilities as the "Artificial Intelligence (AI) Yoon Suk-yeol," created with DeepBrain AI's AI Human solution, has appeared at the inauguration ceremony of the People's Power Party Central Election Countermeasures Committee held at the Olympic Gymnastics Stadium in Songpa-gu, Seoul.
More innovative announcements at CES 2022
Seeing Machines, the advanced computer vision technology company that designs AI-powered operator monitoring systems to improve transport safety, also launched new features during a Qualcomm demonstration at the event.
The company's industry-leading Occupant Monitoring System (OMS) technology, utilising a wide field of view camera, has now been integrated onto the  Snapdragon Cockpit Platform to expand the safety and convenience features now available to automakers, it was announced.
Seeing Machines' Driver Monitoring System (DMS) technology plug-in kit has been developed for the Snapdragon Automotive Development Platform (ADP) This expanded offering to incorporate OMS is being featured at CES 2022 at the Qualcomm Technologies booth.
Commenting on this, Paul McGlone, CEO at Seeing Machines said: "This continued collaboration with Qualcomm Technologies is key to our automotive strategy as we work to expand availability of our cutting-edge driver and occupant monitoring software on the automotive Snapdragon family of devices."  
"We are extremely confident that this combined solution will be successful across the automotive market as our Tier One and OEM customers seek more advanced levels of integration," he added.
The work between Seeing Machines and Qualcomm Technologies continues to grow as Seeing Machines expects to integrate these and a range of new features into the Snapdragon ADP, as well as the Snapdragon Ride Platform by mid-2022.
CES 2022's final day is 7th January and has had a number of significant announcements made already by Samsung, Sony, Mercedes and more.