Hyundai Motor: pioneering 'Metamobility' through robotics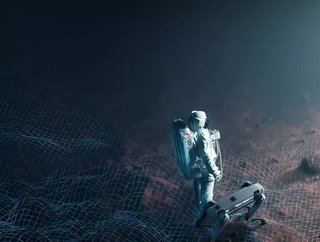 Hyundai Motor shared its new concept that envisions distinctions between future mobilities will become blurred through extended robotics technologies
Under the theme 'Expanding Human Research', Hyundai Motor will reveal at CES 2022 its new vision for robotics in both the real world and the metaverse. This concept looks to fulfil unlimited freedom of mobility. 
By going beyond physical movements through robotics and the metaverse, the company hope to pioneer the new 'Metamobility' concept.
Executive Chair Euisun Chung said about the announcement: "At Hyundai, we are harnessing the power of robotics to achieve great things. We envision future mobility solutions made possible by advanced robotics – even expanding our mobility solutions to Metamobility. This vision will enable unlimited freedom of movement and progress for humanity."
As well as envisioning that distinctions between future mobilities will become blurred through extended robotics technologies such as AI and autonomous driving, the concept will also:
Explore the possibilities of diverse mobilities such as automobiles and UAM becoming smart access devices to the metaverse platform

Expand mobility solutions to Metamobility, using robots as a medium between the real and virtual worlds.
Driving the paradigm shift towards future mobility solutions
This announcement reflects the company's desire to be a key driver in the paradigm shift towards future mobility, going beyond the traditional means of transportation to fulfil unlimited freedom of movement for humankind.
Adding to this, the company is also set to introduce its robotics-based Mobility of Things (MoT) concept.
Since its acquisition of Boston Dynamics in June last year Hyundai Motor has been focused on advancing robotics to enhance people's lives, specifically in the mobility arena. This technology also plays a key role in its transformation to becoming a smart mobility solution provider.
With Metamobility the company aim to pioneer a smart device-metaverse connection that will expand the role of mobility to virtual reality (VR). this will ultimately allow people to overcome the physical limitations of movement in time and space. 
At CES 2022, Hyundai Motor will also share its vision of how robots will act as a medium between the real world and virtual spaces. The company believes this will enable users to make changes in the metaverse to be reflected in reality. 
Hyundai Motor at CES 2022
Hyundai Motor Group President and Head of Transportation-as-a-Service (TaaS) Division Chang Song joins Chung, who opens the session, along with Microsoft Corporate Vice President Ulrich Homann joined Boston Dynamics' Marc Raibert to discuss the metaverse and Metamobility.
At the session, the technologists explain the company expects that mobilities, such as automobiles and UAM, will serve as smart devices to access virtual spaces, while robotics will act as a medium to connect the virtual and real worlds. 
The company also has a booth at CES 2022 to present how mobility in the real world can be advanced with its robots, including Spot quadruped, PnD Personal Mobility module, L7 micro-mobility model and MobED small mobility platform with eccentric wheels.