3 ways AI is powering innovation in the energy sector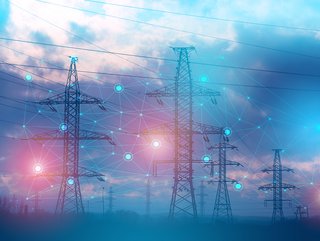 As AI continues to transform the way businesses and industries operate, we look at how the technology is fuelling innovation in the energy sector
With the introduction of new IT developments, artificial intelligence (AI) is becoming increasingly accessible to businesses as they digitally transform their operations. For the energy sector, AI is now acting as an essential enabler as the industry transitions to become reliant on renewable energy.
Renewable energy generation continues to snowball, which is largely driven by growing investor interest, however, the scale of this transition is costly and the industry needs to look for new ways to innovate to ensure this transition is effective in terms of cost, time and success.
Recently, Vistra Corp has partnered with McKinsey to improve efficiency and reduce emissions by using AI. The company is utilising McKinsey's team which includes data scientists and machine learning engineers from QuantumBlack AI by McKinsey, to build a multilayered neural-network model.
This is an algorithm powered by AI that learns about the effects of complex nonlinear relationships.
Following this, we take a look at three ways that AI is powering the energy sector and supporting this transition to renewables.
Measuring greenhouse gas emissions with AI-enabled drones
There has been a lot of research and development into AI-enabled drone technology for measuring greenhouse gas emissions. The Innovation Fund project ReDoCO2 developed a decision-making tool for determining which peatland soils can provide the greatest climate gain with lower greenhouse gas emissions. This tool can be used as a way to reduce greenhouse gases while facilitating the green transition of agriculture.
Furthermore, TotalEnergies, with the help of a research laboratory, has tested a real-time quantification system for CO2 and methane emissions. The sensor is so light that it can be installed on a drone to better measure emissions. TotalEnergies system can locate and precisely measure greenhouse gases emitted by facilities to help achieve carbon neutrality by 2050.
How AI can optimise geothermal energy
Geothermal resources such as Hydrothermal Systems, Enhanced Geothermal Systems, and Sedimentary Systems can all benefit from advanced Cognitive AI technology. One major challenge for Geothermal operators is the cost of drilling to find reservoirs of naturally heated water.
With the introduction of Cognitive AI, workers in the sector can benefit, especially at a time when Diverse Energy Resources (DER) are being integrated into grids by utilities and private enterprises. Predictive demand combined with flexible supply is a sound strategy for energy security, efficient production and distribution, and environmental benefits.
AI and accelerating the renewable energy transition
As the world turns to renewables as a means of power, AI can help the industry become more flexible and efficient while reudcing cost. AI can create an intelligent coordination layer across the generation, transmission and use of energy. In doing so, the technology can help stakeholders identify patterns and insights in data, learn from experience and improve system performance over time, and predict and model possible outcomes of complex situations.
At present, the technology has already proved its value in the renewable sector as it has made improvements in renewable energy forecasting, grid operations and optimisation, coordination of distributed energy assets and demand-side management, and materials innovation and discovery.