Beyond Limits partners with NVIDIA on AI for energy sector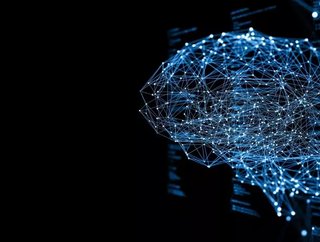 Los Angeles, California-based Beyond Limits creates AI solutions for industries such as energy, utilities and healthcare...
Los Angeles, California-based creates AI solutions for industries such as energy, utilities and healthcare.
The company says its Cognitive AI technology involves the use of conventional techniques such as machine learning, neural networks and deep learning, as well as knowledge-based reasoning to make autonomous decisions that nevertheless leave behind audit trails that can explain the reasoning. Such an approach is crucial in industries such as healthcare, where accountability is an ethical necessity.
The company has announced it is collaborating with US tech firm NVIDIA, a specialist in the graphical processing units (GPUs) useful for machine learning applications thanks to their highly parallel nature. The collaboration will include AI software optimised for GPUs to improve performance and efficiency in the software development cycle. 
In , AJ Abdallat, CEO of Beyond Limits, said: "AI has the potential to make a major impact on problems facing the heart of the global energy business, but the technology requires high levels of computing power to operate on the level and scale required by many of today's global producers. That's why we're so excited to collaborate with NVIDIA, a leading provider of AI computing platforms. With NVIDIA technology support and expertise, Beyond Limits is better positioned to offer faster, more intelligent and efficient AI-based solutions for maximizing energy production and profitability."
One example of AI's benefit in the energy industry has been demonstrated by Beyond Limit's use of a deep learning framework on NVIDIA A100 GPUs to predict and recommend the placement of wells in the oil and gas sector.
"The NVIDIA A100 offers the performance and reliability required to meet the demands of the modern day energy sector," said Marc Spieler, Global Energy Director at NVIDIA. "The ability to process hundreds of thousands of AI simulations in real-time provides the insight required for Beyond Limits to develop scalable applications that advance energy technologies."