AI critical enabler of energy transition, study finds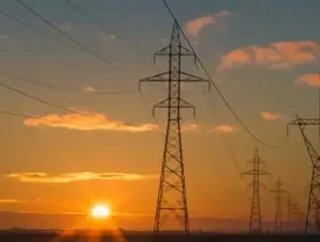 New study finds Artificial Intelligence can be used to accelerate energy transition and build trust for the technology throughout the industry
Governments and industry are both facing the pressing challenge of transitioning to a low-carbon global energy system. Today's report - Harnessing Artificial Intelligence to Accelerate the Energy Transition - is from the World Economic Forum (WEF) in collaboration with BloombergNEF and Deutsche Energie-Agentur (dena), the German Energy Agency. It identifies priority applications of AI and offers recommendations for energy and AI industries to maximise the technology's benefits.
The report also finds that AI has the potential to create substantial value for the global energy transition. Based on BNEF's net-zero scenario modelling, every 1% of additional efficiency in demand creates $1.3 trillion in value between 2020 and 2050, due to reduced investment needs. AI could achieve this by enabling greater energy efficiency and flexing demand.
Energy systems of the future
"AI is already making its mark on many parts of society and the economy. In energy, we are only seeing the beginning of what AI can do to speed up the transition to the low-emissions, ultra-efficient and interconnected energy systems we need tomorrow. This report shows the potential and what it will take to unlock it – guided by principles that span how to govern, design and enable responsible use of AI in energy," said Roberto Bocca, Head of Energy, WEF.
And Andreas Kuhlmann, the Chief Executive Officer at dena, added: "As dena, we have been focusing on digital technologies for years. Especially with our 'Future Energy Lab' we are boosting Artificial intelligence projects. AI is an essential technology for the energy transition since it will provide the glue to connect the different sectors (power, heat, mobility and industry) and serve as digital technology to effectively monitor systems and processes. To efficiently control the energy system of the future, which will be very volatile due to renewable energies, such agent-based control will play an overarching role." 
Nine AI principles
It is widely thought that many digital technologies – particularly AI – have the potential to deliver the energy sector's climate goals more rapidly and at lower cost.
Nine principles cited in the report aim to build industry trust in AI technologies so that they can play a greater role in the energy transition. As AI tools are increasingly adopted across energy and energy-intensive sectors, companies and policy makers must play an active role in governing and shaping the use of AI in the energy sector, establishing best practices and creating an enabling environment to unlock AI's full potential.