Demis Hassabis: AI researcher, entrepreneur & neuroscientist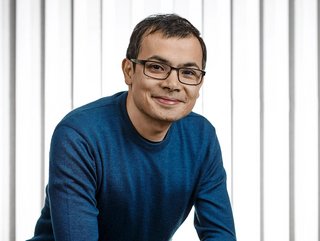 AI Magazine takes a look at the work of the CEO of DeepMind, Demis Hassabis, a keen AI researcher, entrepreneur and neuroscientist
British born Demis Hassabis has founded a number of companies in his career including Elixir Studios, DeepMind and Isomorphic Labs.
Sharing his thoughts on founding companies, Hassabis noted: "The big breakthroughs and new companies that are going to be created in the future are interdisciplinary ones, where you make connections between two disparate subjects, and that's going to happen again and again in the next 20 years. It's going to be where a lot of the big breakthroughs come from."
From a young age, Hassabis showed a keen interest in chess and by the age of 13 had reached master standard with an Elo rating of 2300.
At 17, Hassabis joined the computer games company Bullfrog Productions, where he worked as a designer on the game Syndicate. Here he was the lead programmer for the highly influential Theme Park which won the industry's Golden Joystick Award.
Hassabis attended Cambridge University where he studied for his computer science undergraduate degree. AT the university, he also led the chess team in 1995 and 1996, and again in 1997.
Coming out of Cambridge with a double first-class honours degree, Hassabis joined Lionhead Studios, where he was the lead programmer for the game Black & White. It was just a year after this that he founded Elixir Studios.
Hassabis: 'My aim was to focus on AI'
Founded in 1998, Elixir Studios aimed to be an independent developer, creating its own intellectual properties rather than licensing established ones. The company's first game, Republic: The Revolution, was released in 2003, and a second game, Evil Genius, was released in 2004.
While running Elixir, Hassabis competed in international games competitions and in the London Mind Sports Olympiad, he became the winner of the Pentamind World Championship for five consecutive years, from 1998 to 2003.
The DeepMind CEO also won the Decamentathlon championship in 2003 and 2004 as well as becoming the world team champion in the game Diplomacy.
After conquering the gaming world, Hassabis turned back to education and began studying cognitive neuroscience at the University College London and completed his PhD in 2009. These studies focused on the field of autobiographical memory and amnesia.
"Although I was making games at Bullfrog, Lionhead and Elixir. My aim was always to eventually focus on AI. Games were my way into that," said Hassabis.
Through his work, Hassabis co-authored papers on cognitive neuroscience, published in Nature, Science, Neuron, and Proceedings of the National Academy of Sciences (PNAS).
His paper in PNAS demonstrated the neurological connection between the functions of imagination and episodic memory which both require the ability to construct a scene mentally. This achievement was cited as one of the "Top 10 Scientific Breakthroughs of the Year" by the journal Science.
Founding DeepMind
2010 saw Hassabis found AI company, DeepMind Technologies with Shane Legg and Mustafa Suleyman.
Hassabis, Legg and Suleyman began working on AI technology by teaching it how to play old games from the seventies and eighties. Their goal with this technology was to create a general-purpose AI that can be useful and effective for almost anything.
At the start of 2014, Google announced the company had acquired DeepMind for $500 million and agreed to take over DeepMind technologies. With Google, DeepMind established an artificial intelligence ethics board.
In partnership with The European Bioinformatics Institute (EMBL-EBI), DeepMind launched its AlphaFold Protein Structure Database in 2021. This database more than doubled humanity's accumulated knowledge of high-accuracy protein structures.