Quantexa study exposes global value shortfalls in data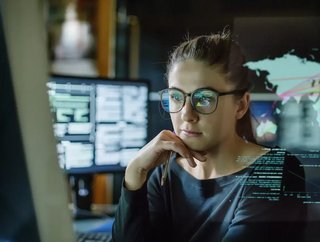 95% of businesses are failing to extract sufficient value from their data.
Quantexa - the Contextual Decision Intelligence and data analytics leader - has just released its latest report on data insights. While they concede that automation needs to be tied to insights, the majority of businesses still lack the ability to fully extract value from this data to enjoy the benefits of automation.
The London data analytics firm, known for its work with HSBC, Standard Chartered and Danske Bank, found that 95% of businesses are failing to extract sufficient value from their data.
According to a landmark survey of 750 global data decision makers, Quantexa discovered that: 



91% of businesses lack a "rich complex single view" over data sets to support automation or the augmentation of complex, high-stakes decisions

77% want to automate decisions but can't make them accurate or transparent enough.

48% businesses still lack well relied-upon automated operational decision making

40% are hesitant to automate decision making due to current data management approaches

42% of businesses think analytical models without context are inaccurate, lack transparency and explainability, so operational decisions can't be automated with confidence
Pioneers of Contextual Decision Intelligence (CDI), their Data in Context study is an independent report is based on interviews with 750 IT and data decision makers in the Financial Services, Insurance and Public sectors, across three continents.
The key issue was found to lie in the data decision gap; the inability to bring together the internal and external data needed to make accurate and trusted decisions. This was largely due to inaccurate and incomplete datasets, which ultimately impact the bottom line. The top three effects were listed as: 
Regulatory scrutiny and compliance issues, 47%

Missed customer experience opportunities and retention problems, 44% 

Resource drainage due to increased manual data workload, 42%
According to Quantexa, inevitably, strategic and operational decisions suffer when they are based on a poor and incomplete picture. 50% of strategic decisions were found to be missing crucial intelligence, because organisations can't take full advantage of data. Only slightly better for operational decisions, just 52% manage to rely on data.
Quantexa founder and CEO, Vishal Marria, explained that: "The pandemic put data in the spotlight. Digitisation has meant organisations face an increasing tsunami of data, and many found they couldn't take strategic advantage of the opportunity that connected data brings. Today's organisations have all the data assets they need to make better decisions, but the data decision gap means they can't extract meaning or value out of their data, as they can't connect it to generate the single, accurate view needed."
Elaborating on the CDI technology associated with Quantexa, Marria added that "with the addition of Artificial Intelligence (AI), organisations can scale automated decisions across the business, freeing humans."
Read Quantexa's Data in Context report here.
Find out how organizations are harnessing the power of their data to drive trusted decision-making here.