AstraZeneca & SAS transforming clinical trial data with AI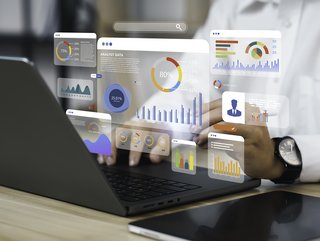 Transforming clinical trial data with AI and analytics
AstraZeneca has selected AI and analytics leader SAS to help transform the use of clinical trial data so new medicines can be delivered to patients faster
Clinical data serves as a fundamental resource in the majority of health and medical research endeavours. This data is typically acquired either during the provision of ongoing patient care or within the framework of formal clinical trial programmes.
SAS, a leader in AI and analytics, is helping to revolutionise the use of clinical trial data, in the hopes of increasing the speed of delivery for new medicines to be delivered to patients. After a careful and thorough evaluation, SAS has been selected by global biopharmaceutical company AstraZeneca, to enhance efficiency and promote automation in the execution of statistical analyses for clinical and post-approval submissions to regulatory authorities. This will be achieved through the utilisation of SAS's cloud-based software and technologies.
Established in 1976, SAS specialises in creating and marketing a range of analytics software which has been designed to facilitate data access, management, analysis, and reporting, all aimed towards enhancing the decision-making process.
Supporting the redesign of clinical and patient data
Some of the ways in which SAS will support AstraZeneca:
By significantly improving productivity while reducing IT costs

Enabling swift decision-making regarding very large data sets

Reducing the time needed for reporting and submitting files
The partnership between the two organisations will enable its teams to collaborate effectively, whilst driving innovation in the field of clinical research. When we look to the future, the application of AI in healthcare, which has increased dramatically in recent years, will continue to improve and increase the efficiency of a range of processes throughout the healthcare system.
Christopher J Miller, VP Biometrics at AstraZeneca, said: "This partnership with SAS supports the transformation of how we use clinical data to support our patient-centric approach and focus on getting medicines to patients faster than ever before. It will also allow us to introduce new ways of working and embrace new technologies and trial models to accelerate our portfolio".
SAS will additionally provide support for the redesign of clinical and patient data flow through the deployment of cutting-edge analytics and AI. This support will extend to the adaptation of evolving trial designs in a rapidly changing regulatory landscape, facilitating data reuse, and expediting reporting and submission schedules. Furthermore, SAS will increase capacity, automation, interoperability, and adaptability, enabling the integration and analysis of various and innovative patient data sources, including data from wearables, sensors, and precision medicine, within the submission process.
Through the utilisation of the SAS Life Science Analytics Framework and SAS Viya, SAS will also provide assistance in the analysis and reporting stages. These robust, cloud-based industry platforms can scale effectively, allowing for quick decision-making, regardless of data volume or complexity, due to their state-of-the-art cloud technologies. This therefore has the potential to provide significant productivity gains by driving faster time to market and reduced IT costs.
SAS Executive Vice President and Chief Technology Officer, Bryan Harris, said: "I'm delighted that SAS is building on the strong relationship it has had with AstraZeneca over many years by being part of this transformation programme. The work they do positively impacts the lives of millions of people around the world.
"This is exciting because we have solidified a great foundation between our companies, but we also recognise we are just scratching the surface. We pay attention to technology and the advancements in AI, and we thrive on thinking through how our technology blended with AstraZeneca's expertise and insight can create new medical solutions for their customers."
******
For more insights into the world of AI - check out the latest edition of AI Magazine and be sure to follow us on LinkedIn & Twitter.
Other magazines that may be of interest - Technology Magazine | Cyber Magazine.
Please also check out our upcoming event - Cloud and 5G LIVE on October 11 and 12 2023.
******
BizClik is a global provider of B2B digital media platforms that cover Executive Communities for CEOs, CFOs, CMOs, Sustainability leaders, Procurement & Supply Chain leaders, Technology & AI leaders, Cyber leaders, FinTech & InsurTech leaders as well as covering industries such as Manufacturing, Mining, Energy, EV, Construction, Healthcare and Food.
BizClik – based in London, Dubai, and New York – offers services such as content creation, advertising & sponsorship solutions, webinars & events