The top 10 companies unlocking the value of machine learning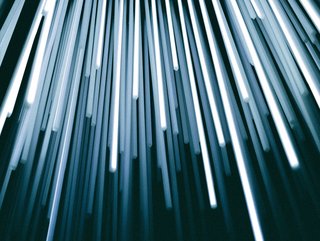 The ML market is set to grow to more than US$200bn by 2029, according to Fortune Business Insights
With growth in the machine learning market set to continue, AI Magazine looks at 10 of the top companies who are unlocking the potential of ML
With the rising use of data, machine learning (ML) can be key to unlocking the value of corporate and customer data enabling critical decisions to be made.
Industries are developing more robust ML models capable of analysing bigger and more complex data while delivering faster, more accurate results on vast scales. Machine learning tools enable organisations to quickly identify profitable opportunities and potential risks.
This week, we take a look at 10 of the top companies in the world of ML.
Headquarters: Massachusetts, United States
CEO: Jack Little
Headquartered in Massachusetts, MathWorks' products are popular amongst academic institutions. Its major products include MATLAB and Simulink, which support data analysis and simulation
With just a few lines of MATLAB code or with low-code apps, users can incorporate ML into their applications whether they are building models, engineering features, or generating code and deploying to embedded systems.
Headquarters: Newport Beach, California
CEO: Ryan Steelberg
Founded by Chad and Ryan Steelberg in 2014, Veritone is augmenting the human workforce by transforming use-case concepts into tangible, industry-leading applications and solutions.
With its current AI-powered solutions solving some of the biggest challenges of our evolving world, Veritone's aiWARE technology and solutions are licensed and utilised by such industries as global media conglomerates, professional sports teams, federal government agencies, energy utilities, and state and local police departments.
Headquarters: Cary, North Carolina
CEO: James Goodnight
Founded in 1976, SAS develops and markets a suite of analytics software, which helps access, manage, analyse and report on data to aid in decision-making.
SAS Machine Learning on SAS Cloud supports the entire ML process, combining data preparation, feature engineering, modern statistical and ML techniques in a single, scalable in-memory processing environment to develop, test and deploy models.
Headquarters: Santa Clara, California
CEO: Keyvan Mohajer
SoundHound, an audio and speech recognition company, used ML in the development of its Speech-to-Meaning and Deep Meaning Understanding technology, which helps listeners find and share the music around them, or even a song that's in their head. The Houndify platform hosts more than 20,000 developers.
SoundHound's independent voice AI platform connects people to brands through customized conversational experiences that voice-enable products, services, and apps while giving companies access to their valuable data and analytics for greater control and brand ownership of the customer experience.
Headquarters: San Francisco, California
CEO: Ali Ghodsi
Databricks Machine Learning empowers ML teams to prepare and process data, streamlines cross-team collaboration and standardises the full ML lifecycle from experimentation to production.
With Databricks Machine Learning, users can:
Its customers include Comcast, Adobe and T-Mobile.
Headquarters: New York City, United States
CEO: Florian Douetteau
Dataiku supports a wide range of machine learning and analytic tasks, such as prediction, clustering, time series and image classification.
Through its DSS platform, Dataiku augments the model development process with a guided methodology, built-in guardrails, and white-box explainability so data scientists and analysts alike can build and compare multiple production-ready models.
Dataiku AutoML offers algorithms from leading frameworks for prediction, clustering, time series forecasting, and computer vision tasks to help people across the business generate the best results, all in an easy-to-use interface.
Headquarters: Redmond, Washington
CEO: Satya Nadella
One of the largest cloud infrastructure vendors, Microsoft Azure is deliberately designed to cater for both novice users and experts.
Azure Machine Learning empowers data scientists and developers to build, deploy, and manage high-quality models faster and with confidence. It accelerates time to value with industry-leading machine learning operations (MLOps), open-source interoperability, and integrated tools. This trusted platform is designed for responsible AI applications in machine learning.
Headquarters: Mountain View, California
CEO: Thomas Kurian
Google's Vertex AI platform allows users to build, deploy, and scale ML models faster, with fully managed ML tools for any use case.
Vertex AI brings together all of Google Cloud's services for building ML under one, unified UI and API. In Vertex AI, users can easily train and compare models using AutoML or custom code training, with all models stored in one central model repository. These models can be deployed to the same endpoints on Vertex AI.
Headquarters: Armonk, New York
CEO: Arvind Krishna
Watson Machine Learning is a service on IBM Cloud with features for training and deploying machine learning models and neural networks. Built on a scalable, open-source platform based on Kubernetes and Docker components, Watson Machine Learning enables users to build, train, deploy, and manage machine learning and deep learning models.
Watson Machine Learning supports popular frameworks, including TensorFlow, Scikit-Learn, and PyTorch to build and deploy models.
Headquarters: Seattle, Washington
CEO: Adam Selipsky
Amazon Web Services (AWS) is the world's most comprehensive and broadly adopted cloud, with more than 200 fully featured services available from data centres globally.
Launched in November 2017, its SageMaker cloud machine-learning platform enables developers to create, train, and deploy machine-learning models in the cloud. SageMaker also enables developers to deploy ML models on embedded systems and edge devices.
Its services include the SageMaker Ground Truth tool for building managing data sets, SageMaker Studio IDE, SageMaker Autopilot for building and training models, Augmented AI for human review of predictions, and much more. Its customers are some of the most well-respected users of machine learning, such as Intuit, CapitalOne, Siemens, FICO, Kia, Formula 1, PWC, Tinder, Yelp, the NFL, Netflix and Pinterest.