NetBase Quid: leaders in consumer and market intelligence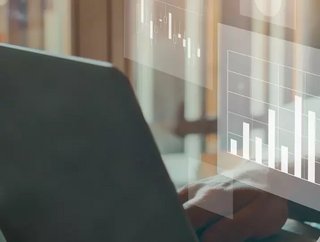 After the announcement that NetBase Quid has been selected to be a Twitter Official Partner, we take a look at the company's work in market intelligence
As a market leader, NetBase Quid delivers contextual insights to reveal business trends through its next-generation consumer and market intelligence platform. In doing so, NetBase Quid enable the world's leading brands and agencies to build their business and connect with their consumers through social analytics.
Founded in 2004 as NetBase, the company aims to connect with consumers to understand the story behind competitors and the market. 
The platform uses advanced artificial intelligence to process billions of indexed resources across all forms of structured and unstructured data. As a result, the company empowers its brand, agency and consulting services customers to make smart, data-driven decisions accurately, quickly and efficiently.
Highlighting the success of the business, NetBase Quid is a trusted partner of some of the world's top brands such as Coca-Cola, American Airlines, Microsoft and Walmart.
Merging NetBase and Quid for improved operations
Starting out as two separate companies, the original company, NetBase, acquired Quid in 2020 to become one organisation, NetBase Quid. At that time, NetBase were the industry leader in social media analytics and Quid specialised in AI-driven text analytics.
By coming together, the new organisation created the next generation consumer and market intelligence platform utilised by many companies across the world.
Discussing this acquisition, Peter Caswell, Chairman and CEO of NetBase, who holds the same role as NetBase Quid, said: "Like us, Quid has a client-first focus, is deeply connected to technology, driven by purpose and acts as a leader in the evolving consumer and market data analytics landscape." 
"We have always been impressed with Quid's technology and leadership. We are confident this merger will help our customers accelerate the growth of their businesses while enabling them to benefit from the highly personalised service experience they have always enjoyed."
This merger was welcomed by NetBase's clients, Pamela Mittoo, Manager of Technical Consumer Research at Coca-Cola said: "Merging Quid and NetBase will help enable the next wave of innovative customer analytics. This new company will provide the ultimate resource in understanding consumer context."
Reinforcing NetBase Quid's position as a market leader
Further highlighting the company's success, in the Forrester New Wave: AI-Enabled Consumer Intelligence Platforms, Q3 2021 report, NetBase Quid received the highest possible scores in six out of ten criteria. This included Data sources, Data onboarding, Analytics and reporting, UX and actionability, Product vision, and Market approach, more than any other vendor in the report.
According to the Forrester report, "NetBase Quid offers the strongest capabilities across both social and customer-owned data sources. NetBase Quid's expansive data sources and onboarding fuel its differentiating approach to sentiment and emotion: parsing positive and negative terms to extend what people say with a high probability of meaning that further enables that insight's actionability."
Discussing this report, Paige Leidig, Chief Marketing Officer of NetBase Quid said: "We believe this ranking is a testament to the entire NetBase Quid team and the company's commitment to providing the richest data with the broadest coverage through the company's AI-enabled continuous consumer and market intelligence platform."
The company's most recent recognition, of course, is its acceptance into the Twitter Official Partners Program. As part of the program, NetBase Quid customers will have access to world-class technology, expanding the possibilities for customers on and off Twitter.
To become a Twitter Official Partner, companies are vetted to make sure they provide world-class technology and consistently meet Twitter's standards to earn and maintain the badge. By earning this status, NetBase Quid further reinforces its position as a market leader in consumer and market intelligence.