Meet the speaker: Unisys' Senior Director of AI, Simon Price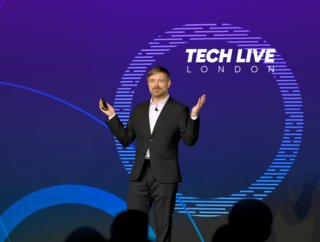 Now, we are less than a week away from Technology & AI LIVE event, Shaping the Future of Technology & AI, we take a look at the speakers we have lined up
In Brief
Name: Simon Price
Company: Unisys
Position: Senior Director, Artificial Intelligence
Year joined: 2019
Attending: 23rd June
Keynote topic: How to do AI securely on sensitive data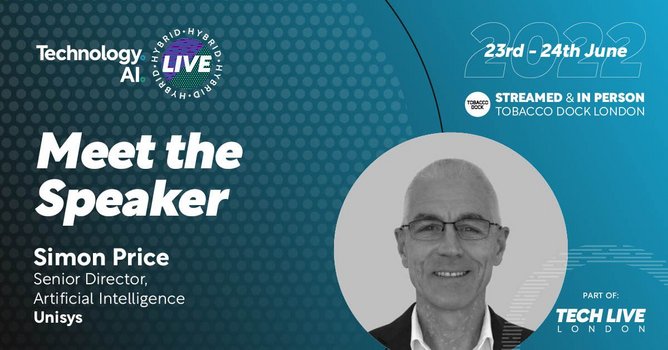 Who is Unisys' Simon Price?
Simon Price directs the delivery of advanced analytics in client solutions at Unisys, a global IT solutions company that delivers successful outcomes for the most demanding businesses and governments.
He has previously worked at Lloyds Register, Just Eat, NATO, Capgemini and the University of Bristol, where he remains an honorary research fellow.
Price's keynote, titled 'How to do AI securely on sensitive data' will cover a range of tried and tested approaches to doing AI securely on sensitive data - including transfer learning, feature obfuscation, headless architectures and other hybrid on-site and off-site model training strategies that apply equally well in air-gapped, on-premises environments as they do in the public cloud or hybrid environments.
This speech is key as most organisations hold sensitive data that they need to closely manage access to for legal or commercial reasons. All too often, sensitive data is needlessly excluded from AI initiatives because of the perceived logistical, legal and political challenges. Ironically, sensitive data is also where some of the most valuable AI insights and opportunities are located in any organisation.
Technology & AI LIVE: Shaping the Future of Technology & AI
This year, sister publications Technology Magazine and AI Magazine are heading back to the Tobacco Dock (London, UK) to host Technology & AI LIVE: Shaping the Future of Technology & AI, part of TECH LIVE London.
The two-day hybrid event will be held on the 23rd and 24th of June 2022, in-person and broadcast live via Brella, our fully interactive virtual platform.
Whether you choose to attend in person to get the most out of the valuable networking and learning opportunities or want to join the action virtually through our live streams, you'll have the chance to submit your own questions to the speakers and panel sessions through the Brella app.
At BizClik, we have a number of standalone brands to focus on certain areas in more detail, and that is exactly what you can expect from the four zones we are setting up for attendees.
To attend in-person or virtually for Technology & AI LIVE: Shaping the Future of Technology & AI, click here.