Driving value with Databand.ai's data observability platform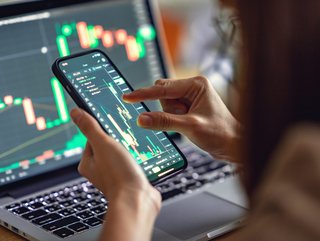 Following the announcement that IBM has acquired Databand.ai, we take a look at the company's data observability platform and work in the tech industry
Offering the industry's first proactive data observation platform, Databand.ai is a product-driven technology company looking to empower data engineering teams to deliver reliable and trustworthy data.
The company's platform isolates data errors as early as data integration and triages issues to alert relevant stakeholders before there's a crisis. It does this by removing bad data surprises such as data incompleteness, anomalies, and breaking data changes.
"You can't protect what you can't see, and when the data platform is ineffective, everyone is impacted –including customers," said Josh Benamram, Co-Founder and CEO of Databand.
"That's why global brands such as FanDuel, Agoda and Trax Retail already rely on Databand.ai to remove bad data surprises by detecting and resolving them before they create costly business impacts," he added.
With its proactive approach, Databand looks to support customers at all stages of their data pipelines, beginning with source data, through ingestion, transformation, and data access.
Databand's global presence means it serves some of the world's largest companies in entertainment, technology, and communications. Ultimately, the company wants to enable customers to extract the maximum value from their strategic data investments.
As many companies depend on accurate, on-time data flows, Databand was built to help data engineers scale their infrastructure while maintaining data health standards so their organisation can build better data products.
Enabling the detection and resolution of data incidents with Databand.ai
Databand's proactive data observability platform helps users monitor and control their data's quality, even when they can't control their sources.
Giving customers the ability to detect and resolve data incidents at their source, the platform enables users to:
Unify error logging: users can access execution details, success logs, error messages, and runtime states from data tasks.
Identify root causes: when issues occur, users can drill into the source of errors or data corruption across their pipeline.
Guarantee data SLAs: with the platform, users can identify when \iuanomalous durations or failures cause late data deliveries and missed SLAs.
With incident management capabilities, the platform gives users insights into data reliability and quality while providing a central place to define and receive alerts around data incidents.
In doing so, users can rapidly detect, alert, and resolve incidents without jumping from screen to screen. It gives customers the ability to catalogue and profile all alerts under one roof across the entire data stack.
On top of this, users can create customer alerts on incidents like missed data deliveries, unexpected schema changes and anomalies in column-level statistics. Finally, the platform enables customers to route alerts to all of their data stakeholders in real-time with Slack, PagerDuty, and email integrations.
Shipper, one of the fastest-growing tech company in Indonesia, uses the platform and Fithrah Fauzan, Data Engineering Lead, commented on how the platform has helped his company, he said: "Databand helped us detect quality issues faster so we can meet our data SLAs. WIthout Databank, we didn't know we had problems until two or three days later - forcing us to backfill the data."
Databand.ai: bolstering IBM's cloud and AI capabilities
Now, Databand has been acquired by IBM to further strengthen IBM's software portfolio across data, AI and automation. This marks IBMs fifth acquisition in 2022, but comes as no surprise as the company is still very much in keen to bolster its hybrid cloud and AI skills and capabilities.
Combining Databand's with IBM Observability by Instana APM and IBM Watson Studio means IBM is now even better positioned to address the full spectrum of observability across IT operations.
"Joining IBM will help us scale our software and significantly accelerate our ability to meet the evolving needs of enterprise clients," commented Benamram.
With IBM Instana, Databank are now placed to provide a more complete and explainable view of the entire application infrastructure and data platform system. In time, this can help organisations prevent lost revenue and reputation.