Lenovo accelerates AI Infrastructure investments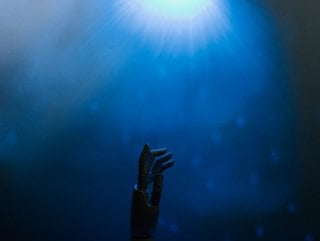 Lenovo accelerates AI Infrastructure investments
Lenovo ramps up AI infrastructure investments, positioning itself as a leading force in driving technological advancements and innovation
Global technology company, Lenovo, is making significant strides in the field of AI infrastructure investments.
With a strategic vision to enhance technological advancements, the company aims to solidify its position as a key player in the AI industry.
The company recognises the pivotal role played by robust AI infrastructure in driving breakthroughs in various sectors. To meet the increasing demand for AI capabilities, it has significantly boosted its investments in AI infrastructure, committing to make a substantial investment of US$1bn over a span of three years to bolster its AI infrastructure offerings.
This investment encompasses a range of services aimed at assisting organisations in deploying and harnessing AI capabilities in a responsible and ethical manner.
By channelling resources towards research and development, Lenovo aims to deliver advanced hardware and software solutions, empowering organisations to harness the power of AI to drive growth and efficiency.
Strategic collaborations
In pursuit of its AI ambitions, Lenovo has forged strategic collaborations with leading technology partners. By joining forces with industry experts, the company is fostering an ecosystem of innovation, knowledge sharing, and expertise.
These partnerships facilitate the development of AI solutions that are tailored to meet specific industry needs, leading to optimised performance and enhanced user experiences.

Expansion of AI labs
Lenovo is expanding its network of AI labs worldwide to promote research and development activities. These dedicated facilities provide a platform for experts to collaborate, experiment, and explore the potential of AI in various domains.
By bringing together researchers, engineers, and data scientists, Lenovo's AI labs serve as innovation hubs, fostering the creation of groundbreaking AI solutions that address complex challenges across industries.
Lenovo's commitment to AI infrastructure is exemplified by its continuous advancements in hardware solutions.
The company is investing in the development of high-performance computing systems, GPUs, and specialised hardware accelerators that are specifically designed to handle the intensive workloads of AI applications.
By offering cutting-edge hardware, Lenovo empowers businesses to leverage AI's transformative potential while ensuring superior performance and scalability.
Software innovations
In addition to hardware advancements, Lenovo is heavily investing in software innovations to complement its AI infrastructure offerings.
By developing AI software frameworks, tools, and platforms, the company aims to simplify AI implementation and facilitate seamless integration into existing workflows.
Lenovo's comprehensive software ecosystem enables organisations to unlock the full potential of their AI infrastructure, accelerating innovation and driving business outcomes.
Lenovo's unwavering commitment to AI infrastructure investments positions the company as a frontrunner in the AI landscape.
With its robust hardware solutions, software innovations, strategic collaborations, and expanding network of AI labs, Lenovo is driving the advancement of AI technologies across industries.
By empowering organisations to harness the transformative power of AI, Lenovo is spearheading the next wave of technological progress, revolutionising the way we live, work, and interact with technology.
Lenovo's intensified focus on AI infrastructure investments underscores its dedication to driving technological advancements and fostering innovation.
Through strategic collaborations, expansion of AI labs, advancements in hardware and software solutions, Lenovo is well-positioned to shape the future of AI.
By investing in cutting-edge technologies, the company is enabling organisations to unlock the transformative potential of AI, paving the way for a smarter and more connected future.