Darktrace AI models safeguard intellectual property and data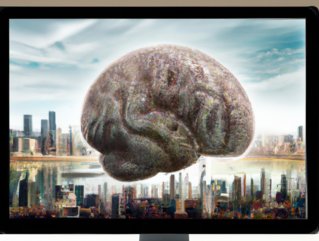 Darktrace AI models safeguard intellectual property and data
Darktrace PLC introduces advanced AI models to enhance IP protection and combat data leakage, empowering organisations as cybersecurity landscape develops
Darktrace PLC, a leading artificial intelligence cybersecurity developer based in Cambridge, England, announced on Monday its latest initiative to combat the risk of intellectual property loss and data leakage with the power of AI.
The company's launch of its new AI risk and compliance models; designed specifically for Darktrace Detect and Respond, will provide enhanced protection and facilitate proactive response for its extensive customer base of 8,400 organisations.
By leveraging these innovative models, Darktrace aims to empower its customers in effectively addressing potential threats and safeguarding their valuable intellectual property.
Recognising the increasing utilisation of AI and large language models, the company acknowledges the need for chief information security officers (CISOs) to strike a balance between exploiting the opportunities offered by these technologies and mitigating the associated risks, particularly accidental IP loss and data leakage.
Highlighting the significance of recent advancements in generative AI and large language models, Darktrace's Chief Technology Officer, Jack Stockdale, emphasised their value as valuable additions to the continually expanding arsenal of AI techniques in the realm of cybersecurity.
However, Stockdale also emphasised the importance of tailored and cautious application, asserting that these technologies are not "one-size-fits-all" solutions.
Instead, they must be deployed judiciously, with appropriate guardrails, to address specific use cases and challenges effectively.
Poppy Gustafsson, Darktrace's Chief Executive Officer, emphasised the company's commitment to providing personalised security solutions tailored to the unique requirements of each organisation.
Gustafsson highlighted the early indications of chief information security officers leveraging Darktrace's technology to enforce their specific compliance policies, underlining the critical role that the company's offerings play in empowering organisations to enhance their cybersecurity posture.
Looking to the future, Gustafsson stressed the importance of equipping society with the necessary tools to leverage these remarkable technological advancements for positive outcomes while staying ahead of potential attackers in the emerging era of defensive AI tools versus offensive AI attacks.
Darktrace envisions a world where organisations not only harness the potential of these incredible new tools but also remain well-prepared to proactively counter the evolving tactics of cyber adversaries.
On the stock market front, Darktrace's shares showed a positive trajectory, registering a 0.9% increase to reach 288.70 pence in London on Monday morning, reflecting the market's positive reception of the company's latest venture.
As Darktrace continues to pioneer innovative solutions at the intersection of artificial intelligence and cybersecurity, its newly introduced risk and compliance models are poised to revolutionise the industry, enabling organisations to navigate the complex landscape of IP protection and data security with greater confidence and resilience.