EU commission: Tech giants must label AI-generated content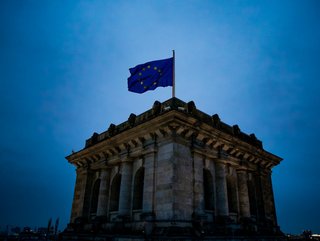 EU commission: Tech giants should label AI-generated content
The European Commission is calling on Tech giants such as Google, Facebook and TikTok to clearly label AI-Generated content as disinformation explodes
In an effort to combat the spread of disinformation online, the European Commission is urging major tech companies such as Google, Facebook, and TikTok to proactively label content generated by artificial intelligence, even before digital regulations are formally established.
The Commission, through its anti-disinformation charter, is now calling upon numerous prominent tech companies to facilitate the identification of factual information amidst the sea of misinformation.
Věra Jourová, the Vice President for Values and Transparency, emphasised the need for signatories offering services that could potentially disseminate AI-generated disinformation to implement technologies capable of identifying such content.
These companies should then clearly label this content for users, as Jourová previously mentioned in Brussels Playbook.
According to the Digital Services Act (DSA), major online platforms and search engines like Meta, Twitter, and TikTok will be required to identify deep fakes—generated or manipulated images, audio, and video—with "prominent markings" by August 25, or risk facing substantial fines in the multimillion-euro range.
Furthermore, the European Parliament is pushing for a similar provision to encompass all companies producing AI-generated content, including text, under the forthcoming Artificial Intelligence Act, which could potentially come into effect as early as 2025.
Jourová also urged companies such as Microsoft and Google to develop protective measures for their services, including Bard and Bingchat, to prevent malicious actors from exploiting generative AI for harmful purposes.
She revealed that Google's CEO, Sundar Pichai, informed her that their company is presently working on such technologies.
Additionally, Jourová expressed her disappointment in Twitter's decision to withdraw from the voluntary code just a few months before the DSA took effect, characterising it as an unfortunate confrontation that did not go unnoticed within the Commission.
To effectively respond to these emerging technologies, the 44 participants of the Code of Practice on Disinformation, comprising social media companies, fact-checking groups, and advertising associations, will establish a new group aimed at deliberating on optimal strategies.
Jourová also emphasised the importance of participants in the code submitting detailed reports in mid-July.
These reports should provide comprehensive analyses of their efforts to curtail the dissemination of falsehoods across their networks, as well as outline their plans to mitigate potential misinformation stemming from generative AI.