AWS and SAP NS2 give public sector cloud clients the edge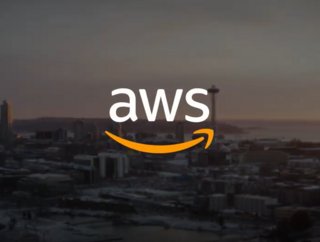 Data security, compliance and edge processing power are essential for tech development in the public sector. AWS, SAP NS2 and Verizon have the solutions
Private sector companies are rapidly adopting the cloud and rushing to migrate their data and applications into a global, distributed system. Similarly, public sector organisations across the world are looking to procure cloud technologies to accomplish their complex missions with limited resources.
The rapid digitalisation of government services has transformed the way the public sector interacts and exchanges data with each other and with their communities. When it comes to the cloud, public sector organisations are increasingly turning to Amazon Web Services (AWS) to serve citizens more effectively, accelerate innovation and digital transformation, and further enable their missions.
"Government agencies and defence departments are increasingly using data to improve the quality of citizen service and mission outcomes," says Dominic Delmolino, Vice President, Worldwide Public Sector Technology & Innovation at (AWS). "These customers really want to take advantage of cloud technologies like artificial intelligence, machine learning and analytics for better insights and responses wherever their data is stored and processed."
Data residency policies and guidance can require that data is processed and stored in an IT system that must remain within a particular country, state, or even city limit. This has led to a focus on edge computing, which allows clients to process data close to the point at which it is originally generated and logged, which also helps overcome problems with low latency.
This is where AWS and SAP National Security Services (SAP NS2) jointly deliver solutions, helping government agencies and defence departments address data residency, compliance, and edge computing challenges.
Partnership strengthening edge-to-cloud capabilities
Together, AWS, SAP NS2, and Verizon help government agencies and defence departments securely store and process data wherever the data needs to reside, in the cloud or at the edge. This enables rapid analysis of data to make critical decisions when every millisecond counts or data residency is crucial.
Public sector organisations have their own unique challenges, but must also retain the same attention to detail as seen in the private sector. Governments are focused on efficiently and effectively addressing their missions, and must be able to count on consistency of service from suppliers. Further, they must balance economy and agility with security, compliance, and reliability given the critical and sensitive nature of their data.
SAP NS2 can provide its solution via AWS Outposts, a family of fully managed services that extend the AWS infrastructure, services, APIs, and tools via hardware deployed on business premises. AWS Outposts is built on the AWS Nitro System, the highly secure platform that powers the next generation of Amazon EC2 instances in AWS Regions.
"We're bringing state-of-the-art technologies that SAP NS2 offers to AWS Outposts to support and secure data analytics at the edge within Verizon's 5G networks," says Delmolino. "We can help government and defence organisations carry out data analytics in approved locations and at the tactical edge when an AWS Region is not close enough to meet their requirements. This will enable customers to make faster and better decisions wherever they are at the tactical edge or enterprise level."
Read the full SAP NS2 digital report HERE