Adapt or die: AI and national security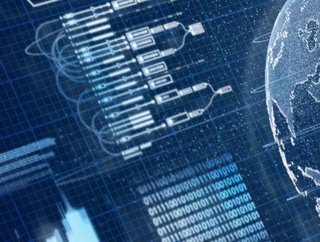 In a world with innovative technology and artificial intelligence, national security threats across the globe are becoming more complex
Today the Chief of MI6, Britain's Secret Intelligence Service, Richard Moore or 'C', spoke publicly, for the first time, about the importance of artificial intelligence (AI) in national security.
The BBC's Security Correspondent, Fred Gardner, described Moore's message as 'adapt or die' explaining that in order to keep up with other nations, Britain needs to incorporate new technologies.
In today's digital environment, states, criminals and terrorists are able to exploit new ways to harm their adversaries. With data harvesting, for example, nations can lose crucial data and open the door to new types of attacks.
Many nations are now investing in AI, quantum computing and synthetic biology to bolster their security defences.
Partnering with the private sector to improve AI capabilities
With this desire to stay ahead of the curve in terms of technology, not only by MI6 but within agencies around the world, many are tapping into the private sector to utilise its technical capabilities.
Moore explained that this is why he has spoken publicly for the first time, he said: "We must become more open to stay secret."
He added that those nations who command key technologies will have an advantage, making innovation and technological adoption key to national security issues.
John Cowan, CEO and Co-Founder of EDJX, an edge computing platform company, spoke to AI Magazine and shared how the company looks to create technological solutions to combat security threats.
"Here at EDJX, we recently announced, along with our partner Cubic, the world's first Internet of Military ThingsTM Edge Platform. (IoMT) It's a converged infrastructure solution consisting of our EdjOS with Cubic's edge compute and networking hardware. The IoMT Edge Platform has significant implications for IoT and advanced AI solutions at the far edge of the network combining to form a transformational end-to-end IoT solution from base to battlefield, solving immediate challenges for the military and civilian first responders," he said.
Adding to this, Cowan said: "The IoMT Platform launched on the Autonomy Institute Alpha Lab at Texas Military Department's (TMD) Camp Mabry in Austin, TX, coinciding with the deployment of the PINN infrastructure. The Autonomy Institute Alpha Lab is available to developers to build, test and deploy next-generation IoT solutions providing the blueprint for public safety, military and civilian use cases."
The global recognition of AI in warfare
This is not the first the world is hearing about the crucial relationship between AI and national security.
AI Magazine recently reported on NATO's first-ever AI strategy. Within the strategy, the alliance said: "[AI] offers an unprecedented opportunity to strengthen our technological edge but will also escalate the speed of the threats we face. This foundational technology will likely affect the full spectrum of activities undertaken by the Alliance in support of its three core tasks; collective defence, crisis management, and cooperative security."
Britain has also recently announced its 10-year plan to be an AI superpower and just this year the US released its 'National Security Commission on Artificial Intelligence' outlining the importance of this technology to security.