How LivePerson improves sales with Conversational AI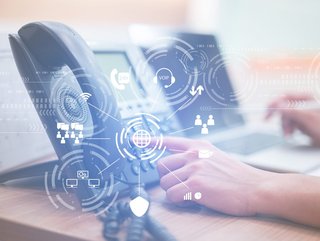 Joe Bradley, Chief Scientist at LivePerson, discusses the company's Conversational Cloud platform and how AI with transform business interactions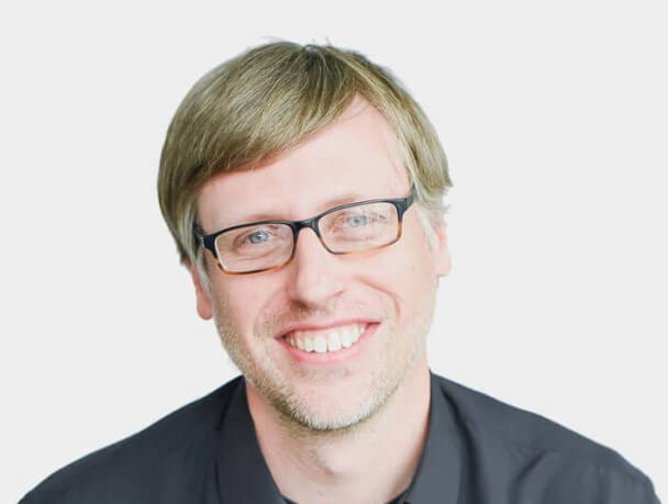 Joe Bradley
Tell me about LivePerson, your role and your responsibilities there.
LivePerson powers what we like to call "Curiously Human" communication between brands like David's Bridal or Chipotle and their customers. Our Conversational AI makes it possible to provide authentic, natural-feeling conversational experiences at scale, meaning brands can meet consumers when they want, where they want with a mix of human and automated intelligence.
At LivePerson, my job is to work with the billions of data points from our conversations to continually evolve how AI talks to people and helps solve problems. I'm passionate about the intersection of science, technology, and human psychology, and believe that AI can (and should) be used to improve all of our lives.
Talk me through your Conversational Cloud platform, how does it transform sales and marketing?
The Conversational Cloud helps brands build, manage, and optimise conversations between customers and the brand's agents and bots. Brands use it to create closer connections with their customers and drive meaningful outcomes for all sides of the conversation, like improved customer satisfaction and increased agent efficiency.
The Conversational Cloud is fueled by a huge amount of customer intent data – in fact, we power nearly 1 billion conversational interactions each month. That means customer care, sales, and marketing teams can leverage powerful insights from analytics around how well their conversations are performing, how to improve them, and what kinds of intents to automate next. They can use this data to respond to trends in the marketplace and benchmark against other brands in their space, helping them to make more informed business decisions.
Our Conversational Cloud also allows agents and bots to work in sync to provide the best possible experiences. Whether it's by using AI to surface relevant answers for human agents as they interact with customers or giving supervisors the holistic view needed to coach agents and optimise our Curiously Human bots, this tango of human and AI drives efficiency and effectiveness across the organisation.
What benefits does the platform offer to your customers?
Our customer brands see meaningful outcomes, including 2x increases in employee efficiency, up to 10x conversion rate versus traditional digital experiences, 20% boosts in customer satisfaction, 90% automation containment rates, and 50% decreases in agent attrition rates.
A great example of this is David's Bridal's AI-powered concierge bot Zoey, which helps their customers plan the events of their dreams. Built and maintained on LivePerson's Conversational Cloud, Zoey instantly responds to customers, answers questions, schedules appointments, and can route to David's Bridal associates as needed – allowing associates to focus on the tasks at hand that are most important with fewer interruptions.
With the adoption of conversational AI, David's Bridal has seen a 7.5x increase in messaging volume and a 700% increase in sales via messaging. Additionally:
41% of customers opted to use messaging versus waiting on hold
David's Bridal achieved 90% first call resolution compared to 73% over voice
Zoey reduced contact center operating costs by over 30%
The experience shifted 30% of appointment booking phone traffic out of stores
By providing a rich messaging experience through conversational AI, David's Bridal reduced the frustrations of associates and customers alike of waiting for answers on the phone or via email, and significantly improved the efficiency of customer service operations.
In what ways do you think AI will continue to transform the way we interact with each other in business?
For brands, more human conversational AI helps improve contact center efficiency, increase conversations, and decrease agent attrition. For customers, more human conversational AI improves the customer experience, increases satisfaction, and makes it easier for them to get the information they need quickly and in the channels they prefer.
More than 80% of customers would browse or buy products in messaging conversations if they could through their messaging channels. The only way to scale for this kind of demand is to use conversational AI. Unlike traditional 1-to-1 phone calls or inflexible websites, conversational AI can deliver personalised experiences for thousands, or even millions, of customers at once. This will only become even more valuable as people continue to shift their communications to messaging and voice AI interfaces.
AI can also help unite customer experiences across voice and messaging, addressing frustrations from consumers about having to repeat themselves. When brands can see a unified view of analytics and insights from all of their conversations in a single dashboard, they can work on improving experiences across the entire customer journey.
What is next for LivePerson, what can we expect in the future?
We are continuously striving to create more Curiously Human conversational AI experiences – reducing friction for both brands and consumers caused by the common pitfalls of traditional chatbots such as looped conversations and an inability to read cues and self-correct. Over time, conversational AI will feel much more like the conversations people have with friends, family and coworkers on a daily basis. We're constantly releasing new ways to improve conversations, like our Meaningful Automated Conversation Score (MACS). MACS assesses the health of human-bot conversations, meaning a brand can easily highlight points of failure in bot-customer conversations, then drill in to identify fixes. MACS is a key step in creating self-learning and self-healing AI capabilities that lead to more natural conversations.
We are also focused on helping brands further unite customer interactions across voice and messaging to provide the seamless experiences that consumers desire. In fact, our latest research shows that 87% of consumers say they are more likely to do business with a company that connects the history of their interactions across voice and messaging. We're excited to help brands innovate here so that every experience you have with them feels like picking up just where you left off.