LivePerson: transforming conversational AI with the cloud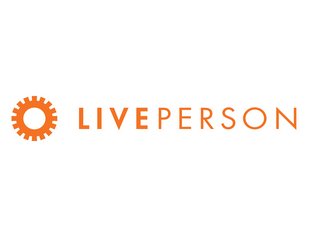 We take a look at LivePerson, the conversational AI company creating digital experiences and transforming companies with its conversational cloud platform
Founded in 1995, LivePerson has been at the forefront of technological advancements with its development of its AI solutions that push the boundaries of digital and human conversations.
The company's Conversational Cloud, fueled by powerful intent data, powers nearly one billion conversational interactions each month.
LivePerson's AI interprets and simplifies complex customer inquiries, helping customer care, sales, and marketing teams deliver and automate meaningful conversations with their consumers.
With its industry leading conversational cloud, LivePerson accelerates its customers' time to market with natural language understanding, intent models and automations without the need for a number of developers.
Its platform means that customers can easily quantify their own customer relationships as it provides them with insight into how the customer feels about the brand over time.
By using sentiment analytics, LivePerson helps clients solve issues inherent in other customer satisfaction measurements. The platform also enables users to respond to trends in the marketplace and benchmark against other brands.
LivePerson: creating Curiously Human experiences with AI
To improve its services, LivePerson added new AI capabilities and integrations to help its customers deliver Curiously Human digital experiences.
These new capabilities include advanced routing and self-learning technology, integrations with thousands of apps brands and consumers use every day, and better ways to track and deliver conversational commerce.
LivePerson's Conversational AI can also now use real time signals like intents, conversation quality, and sentiment scores to learn and improve on its own, deploying self-healing strategies to understand users better, reset conversations to a known good state, and delegate to other capable bots and humans.
For the company's work with AI and technology, Fast Company named LivePerson the number one Most Innovative AI Company in the world for developing cross-industry AI solutions.
Adding to this, LivePerson was also ranked number 21 on its overall World's Most Innovative Companies list.
"Being named the #1 Most Innovative AI Company in the world is a huge validation of our hard work and execution against our vision for powering entire businesses around Conversational AI," said Rob LoCascio, Founder and CEO of LivePerson.
"I'm proud to share this incredible recognition with everyone at LivePerson as we continue to push the limits of human and computer connection," he continued.